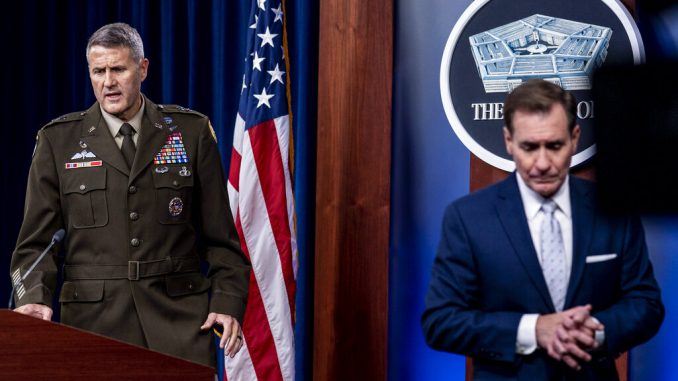 OAN Newsroom
UPDATED 11:52 AM PT – Wednesday, August 25, 2021
The Pentagon reiterated there is no change in the timeline to fully withdraw from Afghanistan, but said contingency plans are in place at Joe Biden's request.
On Wednesday, Major General Hank Taylor said about 88,000 evacuees have safely departed from Afghanistan since the evacuation process first began.  In the past 24-hours, 19,000 evacuees have taken 90 flights from Kabul's international airport. Currently, 10,000 people are at the airport waiting for departure flights.
Maj. Gen. Hank Taylor: "We know you have questions about our current timeline and intent for departure. Our mission remains unchanged."

Full video here: https://t.co/sXNIiVLWOP pic.twitter.com/Va2TiKrvZK

— CSPAN (@cspan) August 25, 2021
Meanwhile, a pair of bipartisan representatives took an unauthorized trip to Afghanistan to witness the Biden administration's evacuation efforts. On Tuesday, Republican Rep. Peter Meijer (R-Mich.) and Democrat Rep. Seth Moulton (D-Mass.) announced their secret departure.
Today with @RepMeijer I visited Kabul airport to conduct oversight on the evacuation.

Witnessing our young Marines and soldiers at the gates, navigating a confluence of humanity as raw and visceral as the world has ever seen, was indescribable. pic.twitter.com/bWGQh1iw2c

— Seth Moulton (@sethmoulton) August 25, 2021
The veterans stressed their mission was to provide oversight on the executive branch while claiming it is their duty as legislators. They commended the work of the U.S. servicemen and diplomats on the ground leading the efforts lamenting the position the Biden administration put them in.
Moulton said the the withdrawal is a "reminder of why America's values, when we live up to them, matter to people all over the world."
Regarding the two lawmakers who made a surprise visit to Kabul, Pentagon spokesperson John Kirby said VIP visits to a very dynamic and dangerous situation in Kabul are not encouraged.