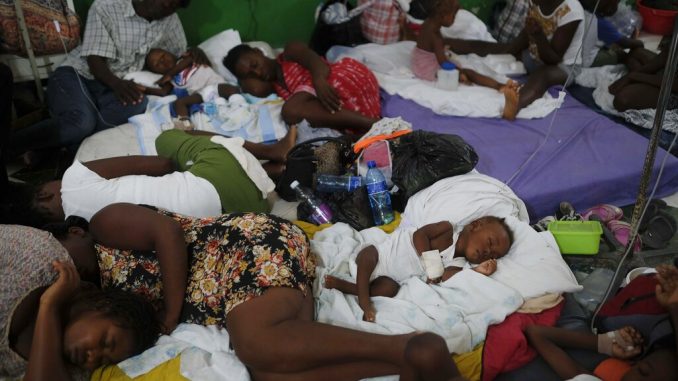 OAN Newsroom
UPDATED 9:34 AM PT – Tuesday, August 24, 2021
The people of Haiti are facing true turmoil, following the massive 7.2 earthquake that shook the nation on August 14. One survivor, Evelyn Michele, detailed the struggle for women like her while describing to reporters on Monday the difficulty she has finding food and water for her children.
"We are here with our children…we need to feed them, we need food, water dress," she explained. "They are crying because they are hungry and thirsty. We need medication and now we use this place as a shelter, then we really need help to feed our children, ourselves."
Currently, many Haitians are facing similar situations with some even being forced into living in horrible circumstances such as tents made of bed sheets along highways.
One local pastor, Lindor Obed, said the earthquake has made most of the Haiti county side unlivable. He added, the quake has destroyed much of what Haitians are accustomed to with it destroying their homes, businesses and way of life.
"People are in a complicated situation, it's really deplorable," Obed explained. "Their homes are destroyed and now they live in tents when it rains. It is catastrophic. It is terrible for them. This is not a place to live in."
Relief for the Haitian people has not come swiftly due to Tropical Storm Grace, which tore through the country shortly after the deadly earthquake. The U.S. along with other countries are sending aid to assist the struggling nation. The earthquake is said to have killed at least 2,200, injured over 12,000 and has left over hundreds missing.
This comes weeks after the country was shook by the assassination of its president in early July, which threw the country in political turmoil. Experts say the political uncertainty has only served to harm the Haitian people in this difficult time following the deadly earthquake.