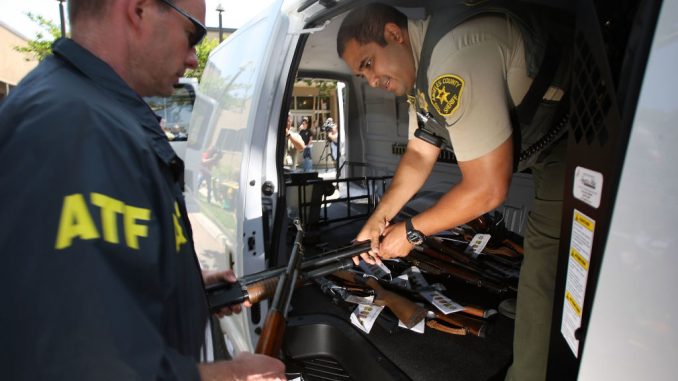 OAN Newsroom
UPDATED 3:04 PM PT – Sunday, August 21, 2021
Several GOP state attorney generals are opposing the Biden administration's efforts to regulate gun parts. In a recent letter to the acting director of the Bureau of Alcohol, Tobacco, Firearms and Explosives (ATF), 20 officials argued the agency doesn't have the legal authority to regulate parts of incomplete guns, rather only complete firearms.
They also contend individuals and businesses have the right to assemble firearms for their own use under federal law. Additionally, the group pointed out the agency has acknowledged the proposal would put many gun part makers out of business.
🚨ICYMI: @MorriseyWV & @GeneralBrnovich led 18 other Attorneys General in OPPOSING ATF's #unconstitutional Proposed Rule that:

"allow[s] @ATFHQ to decide for itself which firearms it will regulate, unconstrained by Congress's guidance."

Thread⤵️ pic.twitter.com/nkJbCsRhYR

— Aidan Johnston (@RealGunLobbyist) August 22, 2021
"The Second Amendment is a core tenant of our Constitution, and this regulation would treat the activity of assembling firearm parts as a problem to be stamped out, rather than a right and tradition to be respected," said West Virginia Attorney General Patrick Morrisey in a statement.
This comes as the Biden administration has yet to finalize the rule, which seeks to target homemade firearms that are also referred to as ghost guns.