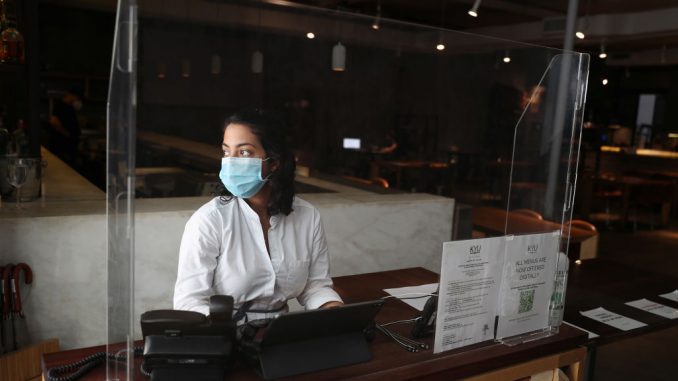 OAN Newsroom
UPDATED 5:25 PM PT – Friday, August 20, 2021
New research has found plastic barriers set up during the pandemic to separate customers from store workers were not effective and actually could've led to more infections. Johns Hopkins University released the study, which said plastic barriers likely disrupted air ventilation and increased the number of COVID-related outcomes.
Experts said viral particles would become trapped within the barriers where they would then build up and eventually spread. It was also reported the shields create dead zones within a building where ventilation is hindered and particles amass.
"One way to think about plastic barriers is that they are good for blocking things like spitballs but ineffective for things like cigarette smoke," Dr. Linsey Marr, a professor of civil and environmental engineering at Virginia Tech and one of the world's leading experts on viral transmission.
"The smoke simply drifts around them, so they will give the person on the other side a little more time before being exposed to the smoke. Meanwhile, people on the same side with the smoker will be exposed to more smoke, since the barriers trap it on that side until it has a chance to mix throughout the space."