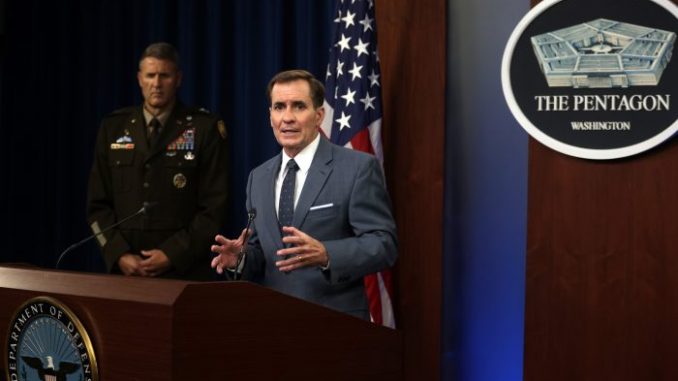 OAN Newsroom
UPDATED 2:40 PM PT – Tuesday, August 17, 2021
U.S. officials reported the Kabul airport has been secured and evacuation flights have resumed. During a press briefing at the White House on Tuesday, Biden officials added they have been in contact with the Taliban to ensure safe passage for evacuees.
However, some reports mentioned the Taliban set up checkpoints on roads leading to the airport and positioned militants in a circle around the facility. According to the White House, 11,000 American citizens were confirmed to be stuck in Afghanistan and just 150 have been rescued.
Update: As of this morning, the Hamid Karzai International Airport in Kabul is open and 3,500 troops are on the ground. Military flights are departing from HKIA with American citizens and U.S. embassy personnel. Yesterday, we evacuated 700 people, including 150 American citizens.

— The White House (@WhiteHouse) August 17, 2021
When grilled on the unorganized evacuation as well as reports of the Taliban beating and blocking people from passing through checkpoints, National Security Agency Adviser Jake Sullivan continued to downplay the dire situation.
"First, the earliest evacuation flights in any evacuation tend not to have every seat filled because the process of getting any evacuation underway has a throughput issue," he explained. "Second, in terms of people being turned away, by and large, what we have found is that people have been able to get to the airport. In fact, very large numbers of people have been able to get to the airport and present themselves."
For 5 minutes, Biden State Department Spokesman Ned Price has NO ANSWER for Americans blocked from getting to Kabul airport right now pic.twitter.com/pu2ddDIUlg

— RNC Research (@RNCResearch) August 17, 2021
According to reports, there are tens of thousands of individuals who need to be rescued, including American citizens, foreign diplomats and Afghan civilians who worked with U.S. troops. However, the White House said it could not guarantee all U.S. citizens would be rescued.
Meanwhile, while a Trump-era deal with the Taliban ensured the safety of thousands of U.S. troops during the pull out, they now face a September 11 deadline imposed by the Taliban to get out of the country.