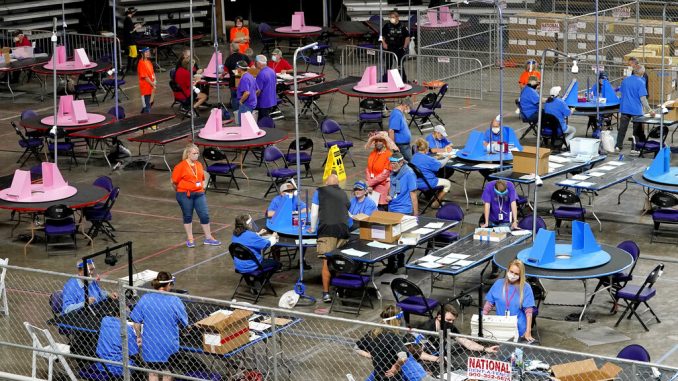 OAN Newsroom
UPDATED 6:51 AM PT – Monday, August 16, 2021
The team of forensic auditors in Arizona are set to release their preliminary report on fraud in the 2020 election next week. According to reports Sunday, state auditors will release their early findings the week of August 22.
The preliminary report is expected to show data and election discrepancies found in Maricopa County that they have analyzed to date. Meanwhile, auditors have yet to examine internet routers and voting machines under subpoenas by the state Senate.
Republican state Sen. Wendy Rogers said other states can now use Arizona's experience to conduct their own audits.
"The media is beside itself because they won't communicate the truth of the excruciating detail to which this analysis was done," she stated. "2.1 million ballots…this is a package-able effort, this is a transportable, usable again in other states project that you can take."
Arizona Attorney General Mark Brnovich is now expected to enforce the subpoenas to acquire the routers, voting machines and other evidence from the Maricopa Board of Supervisors and Dominion Voting Systems.