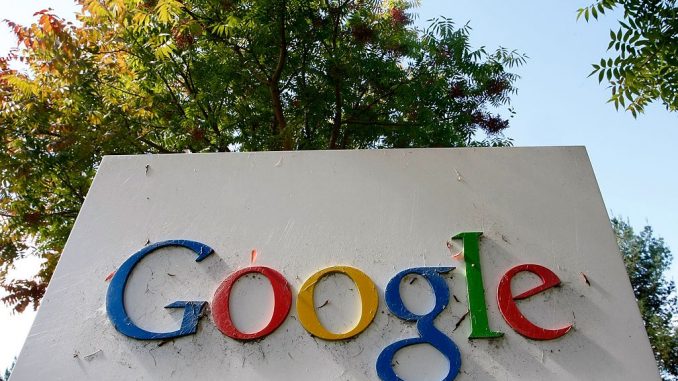 OAN Newsroom
UPDATED 3:40 PM PT – Sunday, August 15, 2021
A Big Tech whistleblower has spoken out on Google's latest attempts to censor conservative speech. Zach Vorhies exposed Google and how it changed their news algorithms in order to target President Trump.
In his new book, "Google Leaks: A Whistleblower's Expose," the former Google and YouTube employee details how the Big Tech conglomerate celebrated their attempts to redirect the truth during the 2016 election and how they did it.
"One of the things that most people noticed was one of the questions that was asked by the audience. Which asked Sundar Pichai what Google had done best during the 2016 election. To which Sundar replied, that it was the use of machine learning in order to censor the fake news," said Vorhies.
Wanna know how Google deranks, deboosts, suppresses, shadow bans and censors… YOU?

It's all right here in my book:https://t.co/kwn5siJo5w

"A powerful case against Google that deserves readers' attention." – Kirkus Reviews.

What have you been censored from saying? pic.twitter.com/kk2PRcDdQv

— Zach Vorhies (@Perpetualmaniac) August 5, 2021
He also explained how the process worked during an interview with the Epoch Times. Vorhies went on to clarify how these classifiers were trained by people with biases based on what they believed to be fake or misleading news. The classifiers allow Google to automatically filter out content they believe goes against the truth and their political narrative.
Vorhies added Google's algorithm attached new negative stories about Trump onto old ones in order to keep them trending at the top of their search results longer. He concluded by exposing Google's attempt to rewrite its' operating code to prevent many in the U.S. from participating in the national discussion.