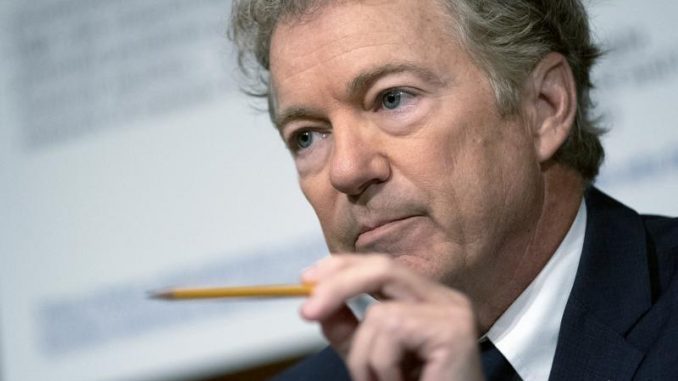 OAN Newsroom
UPDATED 3:03 PM PT – Monday, August 9, 2021
Sen. Rand Paul (R-Ky.) has called on all Americans to oppose masks and vaccines, along with a new round of lockdowns. The Kentucky senator said the latest Democrat proposals on public health were not based on science and would only increase the power of the government.
Paul argued Democrats have used vast amounts of propaganda and fear to justify their actions. He added Americans could avoid government tyranny by simply standing up for the truth.
"We will make our own health choices. We will not show you a passport. We will not wear a mask," he asserted. "…Biden, we will not accept your agencies' mandates or your reported moves towards a lockdown. No one should follow the CDC's anti-science mask mandates."
We are at a moment of truth and a crossroads. Will we allow these people to use fear and propaganda to do further harm to our society, economy, and children?

Or will we stand together and say, absolutely not. Not this time. I choose freedom. pic.twitter.com/XrI2tjdAHW

— Senator Rand Paul (@RandPaul) August 8, 2021
Paul also warned he would block any bill to fund the federal government if the Biden administration were to shut down federal agencies again.