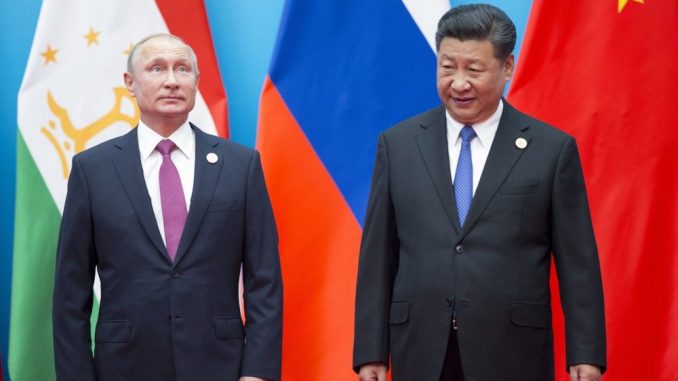 OAN Newsroom
UPDATED 10:54 AM PT – Monday, August 9, 2021
Russia has launched joint military drills with Chinese troops at a training ground in Northwestern China. The exercise kicked off on Monday and involved the forces of Russia's Eastern Military District and China's Western Theatre Command.
The drills come amid rising security risks in Afghanistan as well as claims Russia and China were bracing to fill the vacuum left in the country after a withdrawal of U.S. troops.
#Footage The Russian #EasternMD representatives finished their preparation for the #Xibu / #Interaction2021 Russian-Chinese joint exercise with firing of the #PLA's wheeled tanks' and combat vehicles' armament https://t.co/ccD348wwUV#RussiaChina #JointExercises pic.twitter.com/IUBfNbPbJ8

— Минобороны России (@mod_russia) August 9, 2021
Chinese officials have expressed gratitude to learn from their Russian counterparts.
"The drill reflects new concepts and new operation methods, which include saturation attack, deep-sky air landing, and drone-swarming sabotage," explained Director Han Lin of Strategy and Campaign Training Bureau, People's Liberation Army. "As to practice the joint operation methods of instant concentration of fire and forces, interactions between multiple domains and rapid victory."
Russian officials went on to explain the drills focus on anti-terrorism operations and would not involve any form of strategic weapons. The joint exercise is expected to last through Friday.