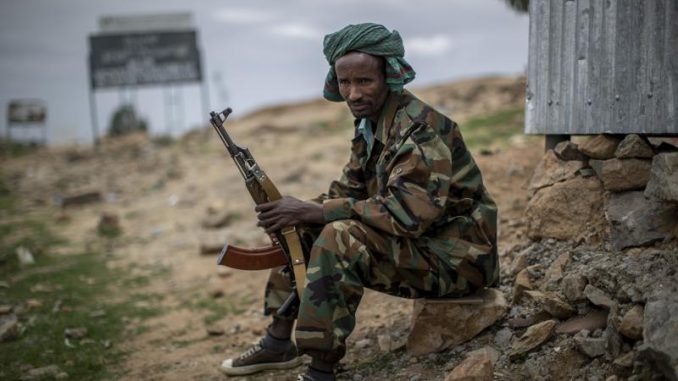 OAN Newsroom
UPDATED 5:05 PM PT – Saturday, August 7, 2021
Officials in Ethiopia warned the Tigray conflict is spilling into other parts of the country. According to an official from the Amhara region, local forces are preparing to launch an offensive against federal troops from Tigray on Saturday.
This comes after Tigray forces took over the Amhara town of Lalibela, which houses a UNESCO World Heritage site. International leaders have expressed concern over the escalating conflict since violence between federal and local troops erupted in November.
Administrator for the U.S. Agency for International Development, Samantha Power, weighed in on the matter saying, "the U.S. is watching with great alarm as a conflict that began in Tigray is now beginning to spread. We now estimate that there are roughly 76,000 internally displaced persons in Afar, and 150,000 internally displaced persons in Amhara after TPLF military expansion into neighboring provinces."
Today marks nine months since the start of the conflict in #Tigray.

The US is watching, with great alarm, as a conflict that began in Tigray is now beginning to spread.

— Samantha Power (@PowerUSAID) August 4, 2021
In the meantime, Power is leading the charge for global powers to send aid to Tigray. However, top Ethiopian officials have suggested they'll send the full force of their military to the problem region if there is no sign of a peaceful resolution.