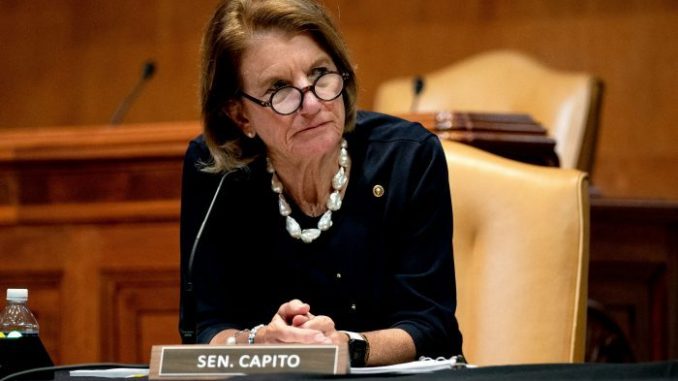 OAN Newsroom
UPDATED 10:19 AM PT – Saturday, August 7, 2021
Details of the bipartisan Senate infrastructure bill have continued to be revealed as critics questioned exactly how it was supposed to be paid for. The focus shifted to what appeared to be a bailout proposal for the struggling Highway Trust Fund.
According to the bill, $90 billion would be transferred to the highway account of the fund, with another $28 billion to the mass transit account for a total of $118 billion.
The Highway Trust Fund mainly financed the federal government's surface transportation programs and has been funded through federal taxes on gas and diesel fuel.
However, the bill failed to specify where the $118 billion would come from to cover the bailout funds. Some have speculated the funding would come from a pilot program, which charged drivers based on the number of miles they traveled.
The infrastructure bill wants to tax you on the miles you drive.

We already pay tolls, a gas tax and now a tax on mileage driven?

This is a tax on rural America, imposed by DC beltway liberals who will never be affected by it.

— Lauren Boebert (@laurenboebert) August 7, 2021
Reports recently detailed the national motor vehicle per-mile user fee program put in place to help fund the infrastructure bill. The Treasury and Transportation secretaries would provide recommendations to Congress after three years, when lawmakers would decide whether to keep the program going.
The program would come in place of a gas tax increase. However, the per-mile user fee program has already come under fire as West Virginia Sen. Shelley Moore Capito (R) addressed the issue in April.
"You mentioned that if the VMT (vehicle miles travelled tax) was put into effect at one cent per mile, it would generate $2.6 billion," she stated. "Previously, you had mentioned the shortfall is $195 billion, so we've got a big gap here."
White House officials mentioned the launch the program didn't guarantee the fee would be established. The bill as a whole has been slammed by some Republicans for the amount of spending proposed and has been called a "down payment for a liberal wish list."
This $1.2 trillion infrastructure bill is a trap!
 
It's just another avenue for the Democrats to raise taxes and raise spending.pic.twitter.com/rQQeXMjcfY

— Senator Ted Cruz (@SenTedCruz) August 7, 2021
According to reports, the national debt has already increased more than $5 trillion since the start of 2020, with the economy at risk of serious inflation. Critics argued the bill added as much spending to things like mass transit as it does to highway, even though mass transit accounted for a much smaller part of overall travel.
This week, Sen. Ted Cruz (R-Texas) warned of the inflation the bill would create by saying the spending in the proposal was greater than what the U.S. spent to win World War II.
"The $1.2 trillion infrastructure bill today is roughly 12 times the new spending on roads and bridges," he explained. "So, they're selling the roads and bridges, but the bill's 12 times bigger."
Cruz went on to add the fact of the matter is the bill spends too much money and is not paid for. He called on Republicans to play their part and say "enough is enough."