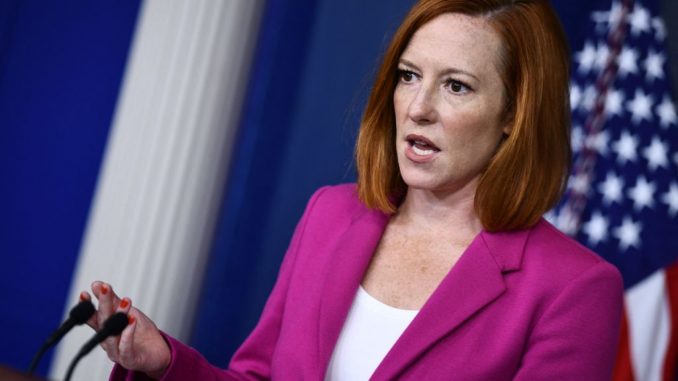 OAN Newsroom
UPDATED 10:38 AM PT – Wednesday, August 4, 2021
The Biden administration has fallen under pressure as the crisis on the southern border has continued to escalate. During a briefing on Tuesday, Press Secretary Jen Psaki was asked to explain why there were a record number of illegal border crossings last month, even amid extreme temperatures.
This comes as officials recorded more than 1.1 million apprehensions at the U.S.-Mexico border this fiscal year, which is a 15-year high. Psaki went on to list the so-called root causes behind the recent uptick in border crossings.
However, Republicans like Sen. James Lankford (R-Okla.) said Americans are tired of the Biden administration's blanket statements and demand action now. Lankford continued on to say the root cause of immigration into the U.S. is the nation's freedom and economy. Further, he suggested it's Joe Biden's responsibility to preserve it for the American people.
Illegal immigration has risen every month Biden has been in office because he refuses to enforce our laws. Biden's plan? Cut funding for ICE, stop wall construction & leave the border wide open.

Biden's policies are failing our nation. It's pastime to close the border. pic.twitter.com/zJNDMyhvsJ

— Sen. James Lankford (@SenatorLankford) August 2, 2021