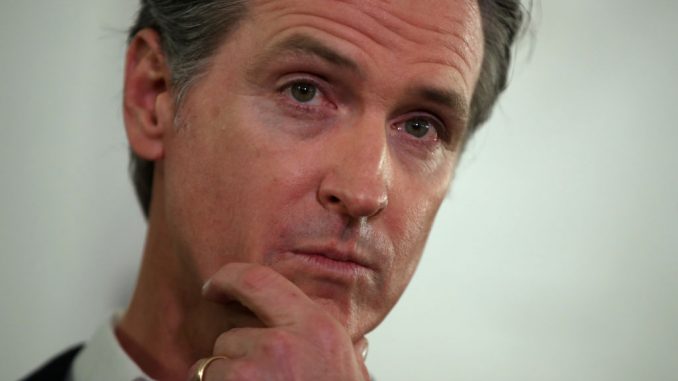 OAN Newsroom
UPDATED 3:17 PM PT – Wednesday, August 4, 2021
The race to recall California Gov. Gavin Newsom (D) has continued to intensify as Republican candidates prepare for their first debate on Wednesday. John Cox is one of four Republicans taking the stage for the first televised debate in the recall election. The businessman has labeled his campaign as the "Beauty Vs. the Beast" and said Californians are tired of pretty boy politicians.
Kevin Faulconer said his record on how he handled issues as San Diego's mayor is a model of how he would tackle statewide issues. "I've won twice in the second largest city in California. A Republican who can win in Democrat strongholds. Why? Because we stand up and because I get the results," said Faulconer.
Sacramento Assemblyman Kevin Kiley is also in the race. Kiley added this is a non-partisan movement started by Californians who are fed up with the failures of California's Democrat controlled legislature.
.@GavinNewsom and his allies are lying when they say this recall is partisan.

It's not. It's a bipartisan effort uniting Californians of all walks of life who have had enough and believe like I do that Newsom is in over his head. @KyungLahCNN @CNN#RecallGavinNewsom #Recall pic.twitter.com/C8ExQlkhTo

— Kevin Faulconer (@Kevin_Faulconer) August 4, 2021
Joining the list is former Congressman Doug Ose who said it's time for the governor to be replaced. However, some high profile Republicans won't be on the debate stage.
Conservative radio host Larry Elder, who has led in recent polls, will instead be attending a fundraiser, while reality TV star Caitlyn Jenner will be in Australia filming Celebrity Big Brother. In addition, Gov. Newsom will also not be in attendance.
Analysists have advised Republican candidates to not focus on undercutting each other, but to pile up their attacks on Newsom. Voters will begin receiving their ballots later this month ahead of the Sept. 14 recall election. They'll be asked two questions; should Gov. Newsom be replaced and which candidate should replace him?