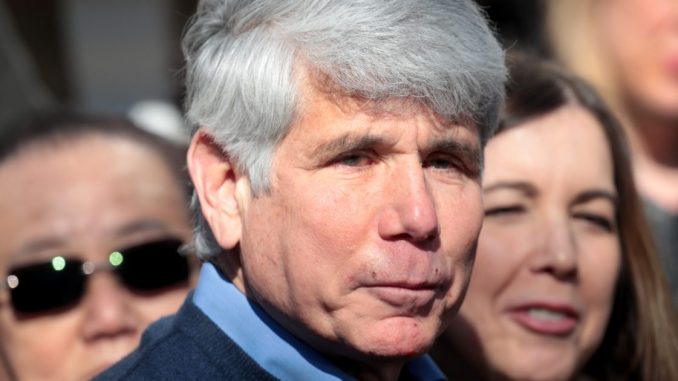 OAN Newsroom
UPDATED 3:33 PM PT – Monday, August 2, 2021
Former Illinois Gov. Rod Blagojevich (D) launched a lawsuit against the state with hope to earn back the right to run for public office once again. The Democrat filed the suit in federal court on Monday.
Blagojevich alleged the 2009 state House impeachment proceedings and state Senate trial infringed on his due process right as well as the Constitution. The Illinois Senate voted to bar him from holding public office in the state back in 2009, but the governor contended the ban was the result of a rigged impeachment process.
Blagojevich also compared his impeachment to Democrats failed attempts to impeach 45th President Trump.
"They tried to do it the major league level to a Republican president, criminalizing things that aren't crimes," he expressed. "….This is bad for our democracy. It shouldn't be about Republicans or Democrats. This is an American issue."
The former Illinois governor had his 14 year sentence commuted by Trump in early 2020 after spending eight years behind bars.