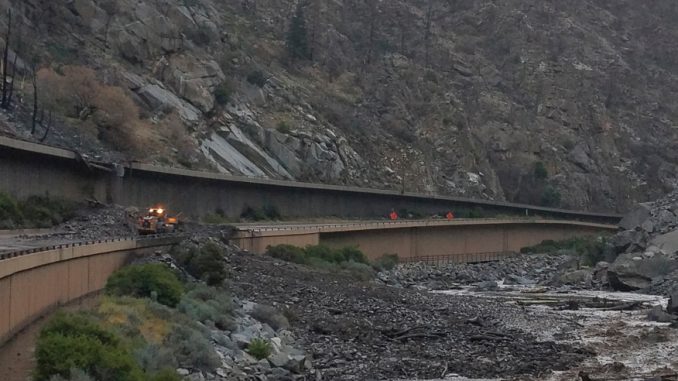 OAN Newsroom
UPDATED 3:06PM PT – Saturday, July 31, 2021
A massive mudslide trapped more than 100 motorists in Colorado, which led to the closure of a major highway. Reports on Friday mentioned the slide happened the prior evening after heavy rains hit the region where the Grizzly Creek fire burned last year.
The debris covered a section of Interstate 70, about 150 miles west of Denver, and forced a shutdown. At least 29 vehicles were stranded, with the Department of Transportation reporting a total of 108 individuals being either evacuated or moved to a safe place.
"We're sending a large number of tandem dump trunks, bucket loaders, vac trucks to clean out drainage systems. We're also sending additional radios," explained John Lorme of Colorado Department of Transportation. "We're trying to beef up, on a temporary basis, our cellular communications networks with the Glenwood Canyon area. So, it's all hands on deck."
⚠️UPDATE – A safety closure continues to be in place for #I70 in Glenwood Canyon. **Motorists should anticipate the closure to continue through the weekend.** There are severe impacts in the canyon due to mudslides and debris flow; there is also heavy rain in the forecast. pic.twitter.com/iGFE7OeXZK

— Colorado Department of Transportation (CDOT) (@ColoradoDOT) July 30, 2021
The interstate is expected to be closed throughout the weekend for cleanup amid the threat of more rain in the area.