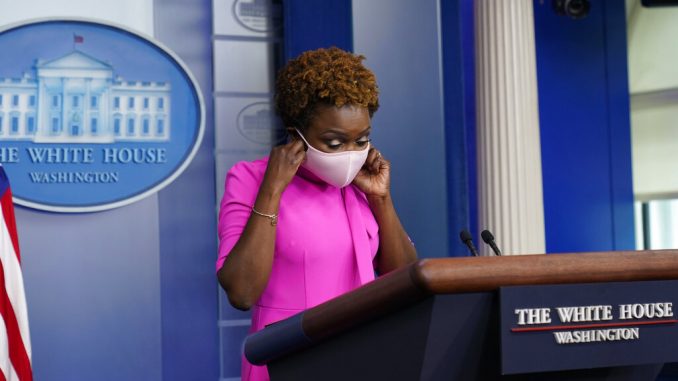 OAN Newsroom
UPDATED 7:31 AM PT – Friday, July 30, 2021
The Biden administration is refusing to rule out potential new coronavirus lockdowns and closures of schools. During a news briefing Thursday, White House Deputy Press Secretary Karine Jean-Pierre was asked to undoubtedly say the U.S. economy will not be shut down again.
However, she avoided the question by saying the White House would follow CDC guidelines. This comes despite criticism of CDC statements due to its ever-changing stance on face masks. When pressed on the matter, Jean-Pierre had this to say:

Jean-Pierre then went on to speak in defense of vaccine mandates by suggesting such measures are "important even in the private sector." Meanwhile, critics have said "experimental vaccines" must not be mandates and can only be taken voluntarily.
"The pandemic we have now is a pandemic of the unvaccinated. So please, please, please, please, if you're not vaccinated, protect yourself" – @POTUS

— Karine Jean-Pierre (@KJP46) July 28, 2021