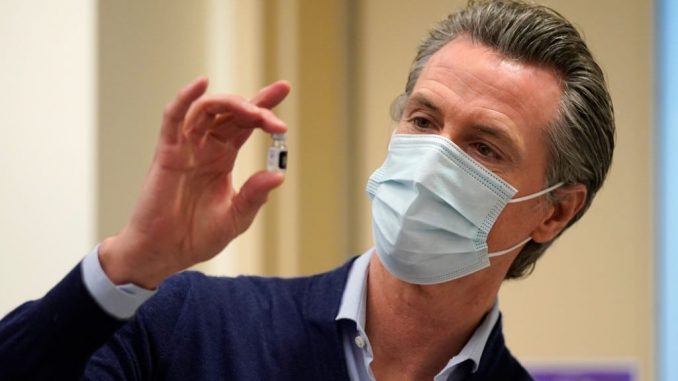 OAN Newsroom
UPDATED 8:33 AM PT – Wednesday, July 28, 2021
California is extending state-funded Medi-Cal eligibility to illegal immigrants. During a press briefing in Fresno Tuesday, Democrat Gov. Gavin Newsom was proud to sign the controversial piece of legislation while pushing California closer to a socialized health care system.
"We recognize we're just at a point on a journey to universal health care here in the state of California," he stated. "We have not finished that job, but we're making big investment here today."
Assembly Bill 133 aims to extend full California state Medicare eligibility to low-income adults older than 50 regardless of one's immigration status or ability to pay.
"Roughly 250,000 people are eligible for coverage," Newsom confirmed. "We estimate at the moment about 235,000 individuals will be direct beneficiaries of preventative care, direct beneficiaries of long-term care, direct beneficiaries of in home supportive services and the care IHS provides regardless, again, of their ability to pay, regardless of pre-existing conditions and regardless of their immigration status."
NEW: CA is now the first state in the nation to expand Medi-Cal eligibility to low-income adults 50 and older, regardless of immigration status.https://t.co/kIhch1vmNs

— Gavin Newsom (@GavinNewsom) July 27, 2021
Opponents to the legislation argue that allocating taxpayer dollars to provide health care for undocumented aliens incentivizes illegal immigration even more.  Republicans blasted the governor's decision while asserting Californians will be at greater risk to violent crimes such as gang violence and human trafficking.
In the meantime, some believe Newsom's latest bill is an effort to gain Democrat support for his upcoming recall election as voters will begin receiving mail-in ballots in about three weeks.