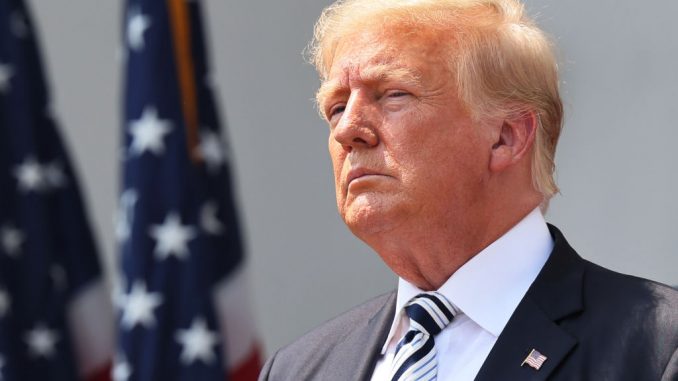 OAN Newsroom
UPDATED 3:37 PM PT – Wednesday, July 21, 2021
President Trump has put the mainstream media on blast and has accused Democrats of leading America towards communism. On Tuesday, Trump was interviewed on the Michael Savage Show, where he blasted the media for protecting Joe Biden and his fellow Democrats.
Trump went on to criticize Biden for allowing illegal immigrants to flood into the U.S., leading to a crime wave and COVID-19 infection surges in border states. The 45th president also discussed election integrity and the importance of securing U.S. elections against fraud.
PRESIDENT TRUMP VISITS THE SAVAGE NATION – The Michael Savage Show – Tuesday July 20, 2021https://t.co/6YVZXfsKV0

— Michael Savage (@ASavageNation) July 20, 2021
He said back in 2016 he was able to catch the establishment off guard, but in 2020 they were ready for him. President Trump did not confirm if he would be running again in 2024, however, he did say his supporters would be happy when he makes his announcement.
Trump said under Biden the U.S. is trending toward a level of leftism never before seen in its' history.