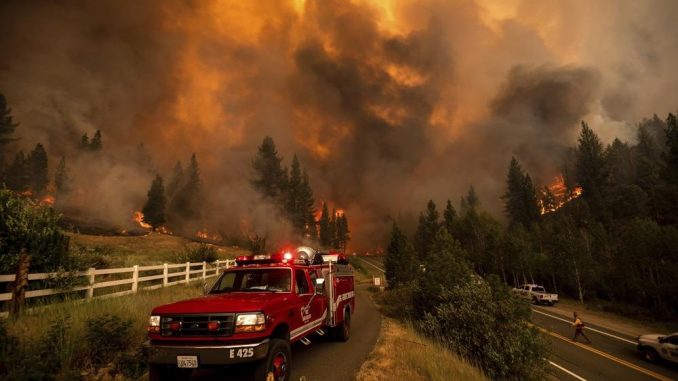 OAN Newsroom
UPDATED 2:53 PM PT – Sunday, July 18, 2021
A fast moving wildfire has scorched more than 21,000 acres in the Golden State. National Forest officials reported the Tamarack Fire, south of Lake Tahoe, rapidly grew over the weekend with erratic winds and thunderstorms predicted in the area on Sunday.
Authorities stated more than 500 personnel have been battling the blaze, which is zero percent contained. Dangerous wildfire weather forced several evacuations.
They say a picture is worth a thousand words…well, a time lapse is worth a thousand pictures when it comes to showing atmospheric behavior/motion. Very strong rising air over the #TamarackFire as seen by rapid pyrocumulus growth and pileus clouds. pic.twitter.com/BV5wBWR1V3

— NWS Reno (@NWSReno) July 18, 2021
"They gave us about 20 minutes notice. It looked like they said the fire was like 5 or 6 miles away," explained Duana Boucher, Markleeville resident. "About an hour later, it was right on us. They didn't give us any time at all."
The blaze was sparked by lightening on July 4 and has destroyed three structures so far.