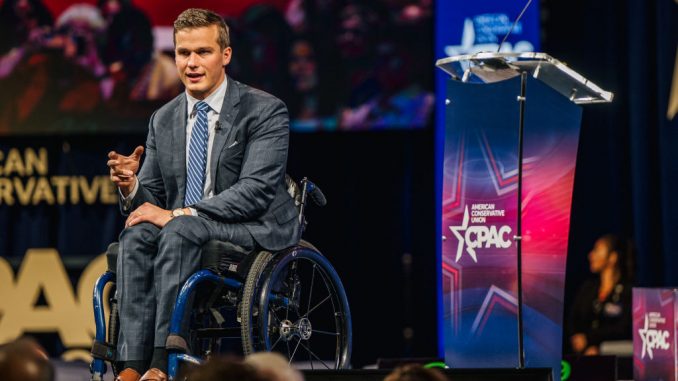 OAN Newsroom
UPDATED 12:53 PM PT – Saturday, July 10, 2021
GOP Rep. Madison Cawthorn (R-N.C.) said he is worried Joe Biden's door-to-door vaccination campaign could lead to Bible and gun confiscations. The North Carolina congressman made the comment in an interview on Friday at the Conservative Political Action Conference in Texas.
"Think about the mechanisms they would have to build to be able to actually execute that massive of a thing, and then think about what those mechanisms could be used for," said Cawthorn. "They could then go door-to-door to take your guns. They could go door-to-door and take your Bibles."
"If 2020 taught us one thing, authoritarianism is on the rise."@CawthornforNC is looking to DOMINATE in 2022! pic.twitter.com/VcG0qwe1Lq

— RSBN 🇺🇸 (@RSBNetwork) July 9, 2021
Cawthorn mentioned if America learned anything from 2020, it's that authoritarianism is on the rise.
On Tuesday, Biden encouraged communities to go door-to-door and advocate for those who are unvaccinated to get the COVID-19 vaccine. The Democrat said the campaign is an effort to help improve vaccination rates.
Other conservative leaders have called Biden's campaigners "needle Nazis" and argued this would undermine trust in the government.