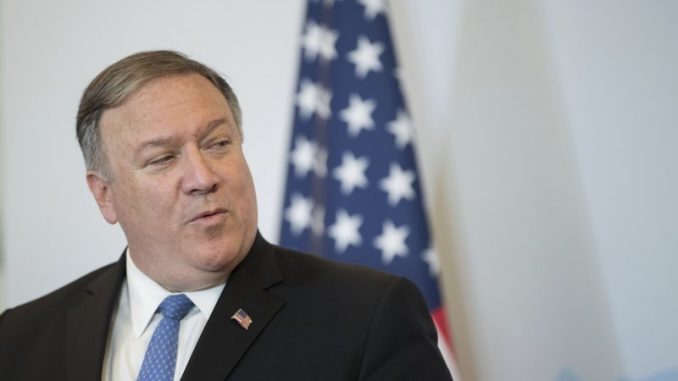 OAN Newsroom
UPDATED 11:22 AM PT – Tuesday, July 6, 2021
Former Secretary of State Mike Pompeo recently weighed-in on the state of the country and the direction of America. In a recent interview, he reflected on when people all around the world, including America's adversaries, all envied the U.S. for being so exceptional in so many ways.
Pompeo went on to discuss the attempts to push Marxist and socialist views to Americans, particularly in universities. He said it's good for students to be taught about these ideas because they will see those structures have failed in every capacity.
The former secretary of state said a broad array of subjects should be taught in order for students to form judgments, but he's concerned about some of the things being taught in modern day. He believes critical race theory is just an attempt to divide the country.
"It's called critical race theory, the 1619 Project, but in the end they're attacking the central understandings that we have shared together for 245 years," Pompeo explained. "It's an attempt to divide the country. If that continues, if that is allowed to flourish and prosper, then we could lose this thing that is so special."
Implementing the 1619 project and critical race theory in our schools is another attempt by the radical Left to inject socialism into every aspect of our lives and indoctrinate the next generation of America's youth.

— Mike Pompeo (@mikepompeo) May 10, 2021
Pompeo also highlighted how important he believes it is to never take being an American for granted.