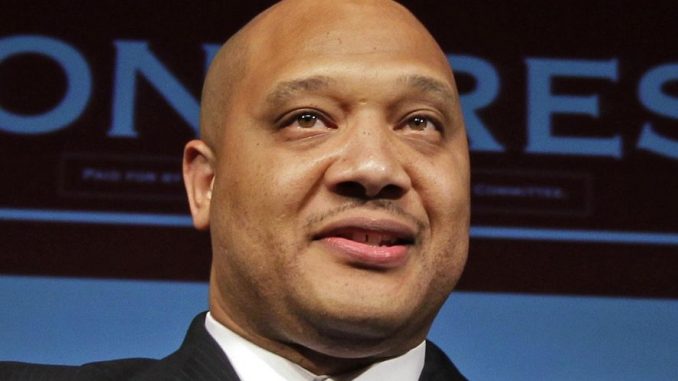 OAN Newsroom
UPDATED 4:40 PM PT – Sunday, July 4, 2021
Democrat Rep. André Carson (Ind.) has insisted Americans need more answers on the hundreds of sightings of unidentified aerial phenomena. The declassified Intelligence report on UAPs has left many Americans and lawmakers bewildered.
On Sunday, Carson stated he and other members of the House have been working to get more answers on what is patrolling the skies.
"We're planning on having a series of hearings, hopefully in Indiana as well, dealing with our white nationalist threat, our internal threats to our internal security," he explained. "Hopefully, we will discuss UAPs in the very near future."
This comes after the office of the Director of National Intelligence released a report in late June, which analyzed 144 confirmed UAP sightings by military personnel. Several accounts described flying objects with unusual shapes, flight patterns and propulsion dynamics.
Some slightly different weekend #PME reading – the official report on unidentified aerial phenomena (aka UFOs) from the U.S. Office of the Director of National Intelligence.https://t.co/kj2jPWGjKj pic.twitter.com/w8Ck4v2RvF

— Major General Mick Ryan (@WarintheFuture) June 26, 2021
"People want members of the government to say it's extraterrestrial. We won't stop there, but certainly it poses a technological concern for us," Carson expressed. "It poses a national security concern for us because we don't want our adversaries to have, one, a technological advance over us in terms of what they can do with their capabilities."
The report categorized the sightings into several groups including possible classified U.S. or foreign technology programs as well as otherworldly creations. However, the DNI reported it could not find any concrete solutions for the phenomena and stressed it required more data to pinpoint possible explanations.
There have been a lot of questions about the Unidentified Aerial Phenomena (aka "UFO's!") that aviators have been encountering.

I've received a classified briefing this week and it's exciting to hear the DOD is working to better gather information.

— Rep. Mikie Sherrill (@RepSherrill) July 2, 2021
"We have to take into account our advancements in terms of our cell phone technology and why aren't these images being captured? We have to think about the nearly 4,000 satellites that are orbiting the Earth right now," the Indiana lawmaker argued. "Most of those satellites have cameras attached to them. Why hasn't any of that information been released?"
Meanwhile, Carson continues to work with other members of the House Intelligence Committee to begin holding public meetings to discuss UAP sightings and press the Pentagon to release more information.