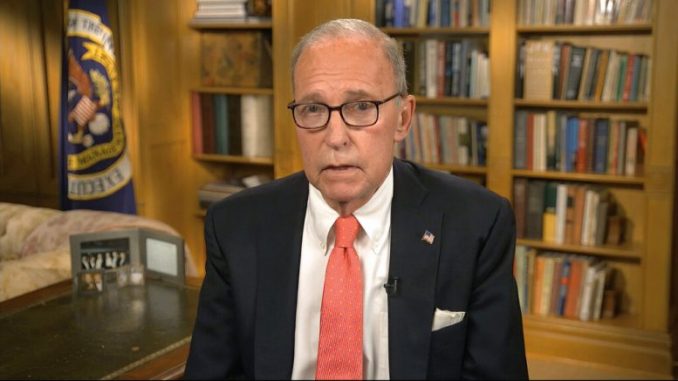 OAN Newsroom
UPDATED 1:35 PM PT – Thursday, August 27, 2020
According to White House economic adviser Larry Kudlow, the U.S. economy will make a strong recovery even without another round of fiscal stimulus. On Thursday, he told reporters the U.S. dollar index and main U.S. stocks are expected to make further gains this quarter.
He has suggested the economy will rebound even if Democrats fail to agree to GOP stimulus proposals. This came after Federal Reserve Chairman Jerome Powell announced a new strategy, which will allow inflation to overshoot the 2% target.
During his RNC speech this week, the economic adviser stated the reopening economy has shown signs of strong acceleration as COVID fears fade.
"With emergency spending and tax cuts, Americans are going back to work. There's a housing boom, an auto boom, a manufacturing boom, a consumer spending boom. Stocks are in record territory. A v-shaped recovery is pointing to better than 20% growth in the second half of this year." – Larry Kudlow, Director of the National Economic Council
He added the White House will undertake more tax cuts and extend regulatory rollback to speed up economic recovery in the coming months.