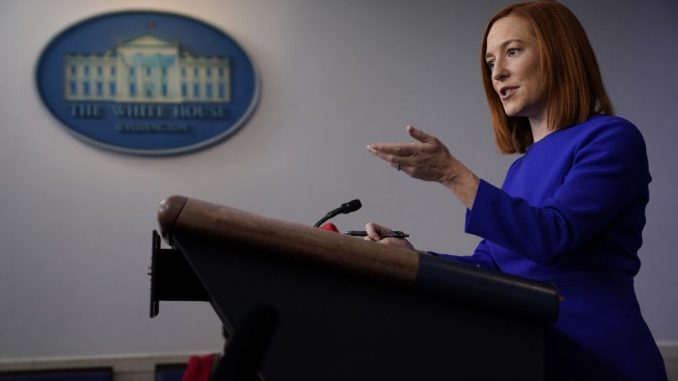 OAN Newsroom
UPDATED 7:12 PM PT – Friday, July 2, 2021
Joe Biden has been reported to have the most expensive White House payroll in U.S. history. In its annual Staff Report to Congress on Thursday, the White House detailed salaries for all of its more than 500 employees.
Biden's staff will cost taxpayers nearly $50 million a year, which is approximately $10 million per year more than the Trump administration. Press Secretary Jen Psaki and 21 other aides topped the list by taking in the maximum salary of $180,000 dollars per year.
Right out the gate in year one, with a reduced staff, the Biden/Harris White House is already topping the charts as the most expensive White House payroll for the taxpayers!

Note, President Trump donated his salary & several Sr. Staffers & Cabinet officials refused a salary. pic.twitter.com/u30Xz4LA5Y

— PARIS (@PARISDENNARD) July 2, 2021
Biden acted fast in comparison to his predecessors when staffing the White House with a noticeable influx in so-called czars, assistants and fellows. There are already 190 more employees within the White House than there were during President Trump's time in office and 80 more than the staff under Barack Obama.
Over the next four years, Biden's staff is projected to cost taxpayers more than $200 million dollars. In comparison, the Trump administration spent less than $165 million and had nearly 200 fewer employees.