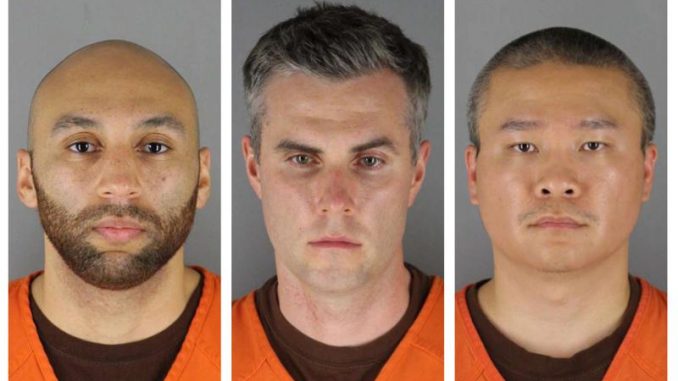 OAN Newsroom
UPDATED 3:48 PM PT – Friday, July 2, 2021
The Minnesota Court of Appeals cleared the way for three former police officers involved in the death of George Floyd, to be charged with aiding and abetting third-degree murder.
This week the court reversed a previous order that had denied prosecutors from charging former officers J. Alexander Kueng, Thomas Lane and Tou Thao with third-degree murder. The former officers had originally been charged with aiding and abetting second-degree murder as well as second-degree manslaughter, but were never charged with murder in the third degree.
Derek Chauvin was found guilty of both second- and third-degree murder, as well as second-degree manslaughter. He has been sentenced to 22.5 years in prison.
The appellate court argued the decision to reverse Chauvin's charge from second- to third-degree murder would require the reversal of the charges placed on the other officers.
The three officers are scheduled to stand trial in March of next year. They along with Derek Chauvin also face federal civil rights charges in Floyd's death.