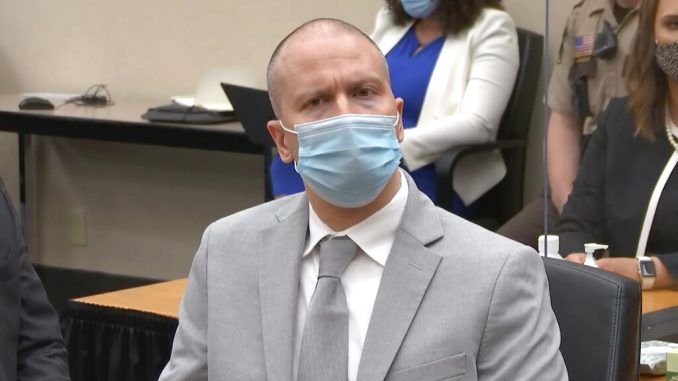 OAN Newsroom
UPDATED 1:44 PM PT – Friday, June 25, 2021
Former Minneapolis Police officer Derek Chauvin has been sentenced to 22.5 years for his role in the death of George Floyd. Hennepin County District Judge Peter Cahill handed down the sentence Friday in a Minneapolis courtroom, hours after denying the defense's request for a new trial.
Statements were read to the court by Floyd's family members ahead of the sentencing and Chauvin offered his condolences to the family. The 45-year-old was found guilty of second-degree unintentional murder, third-degree murder and second-degree manslaughter.
Prosecutors called for a sentence of 30 years while Chauvin's defense team sought a shorter sentence or probation. The defense argued that the former police officer doesn't have a criminal history.