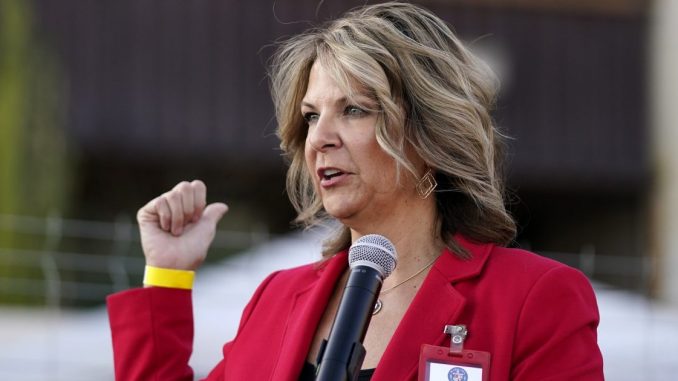 OAN Newsroom
UPDATED 8:24 AM PT – Thursday, June 24, 2021
The chairwoman of the Arizona GOP, Dr. Kelli Ward, detailed Democrat efforts to dismantle election integrity under the pretext of expanding so-called voting rights.
"Once again, Democrats are showing how their thirst for power is their main objective,' she stated. "Just recently, radical Democrats forced a procedural vote on a Senate Bill. The deceptively named 'For the People Act."
In a statement Wednesday, Dr. Ward said Democrat-proposed election reform is, in fact, a power grab to secure their dominance in national politics. She stressed the majority of Americans oppose this Democrat encroachment.
"Eighty percent of the American people support requiring a photo ID in order to vote; 91 percent of Republicans, 87 percent of Independents and even 62 percent of Democrats support photo ID," Dr. Ward explained. "Maybe Democrats should spend more time listening to 'We the People', rather than trying to tell the people what to do."
While Democrats push for a power grab in election laws, polling proves the American People want Election Integrity. #ElectionIntegrity #ArizonaAudit #AmericasAudit @kelliwardaz pic.twitter.com/8AlMwq8y0K

— Arizona Republican Party (@AZGOP) June 23, 2021
Republican lawmakers oppose the Democrat bill with Rep. Mo Brooks (R-Ala.) notably calling it the "Voter Fraud Enhancement Act."