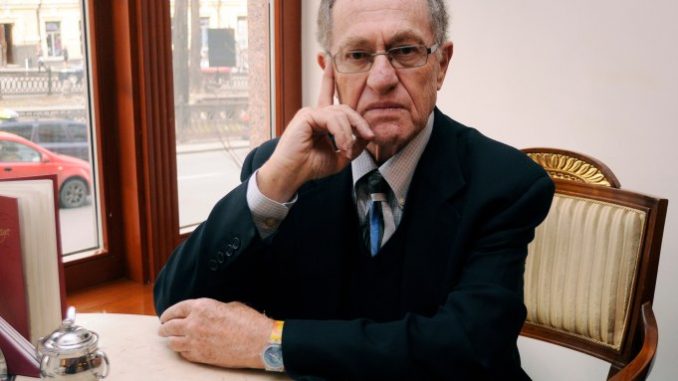 OAN Newsroom
UPDATED 2:58 PM PT – Monday, June 21, 2021
Harvard Law Professor Alan Dershowitz has slammed the Democrat push for Supreme
Court Justice Stephen Breyer to step down. In a interview on Sunday, Dershowitz explained the radical left's pressure to get Justice Breyer to retire was not only age discrimination, but also an attempt to politicize the Supreme Court system. He warned these attempts would only backfire.
Progressive Democrats have feared Justice Breyer to hold out and die at the bench under a Republican president. Dershowitz argued that although the radical left has been pressuring Breyer to retire, the Supreme Court Justice will never give in.
"There are those on the hard-left, radical leftists, including academics who are trying to force him off the court," Dershowitz explained. "…They want to make the Supreme Court a kind of political institution, which is loaded with people of their political stripe."
Dershowitz also argued the push for Breyer to step down is an effort to give Joe Biden the opportunity to appoint Breyer's successor while there is still a Democratic majority within the Senate.  He added the pressure from academics and Democrats has revealed the party perceives everything politically and reminds the nation what is "wrong with the hard left today."
Dershowitz went on to say he hopes Justice Breyer will resist and remain on the Supreme Court for as long as his health permits him.