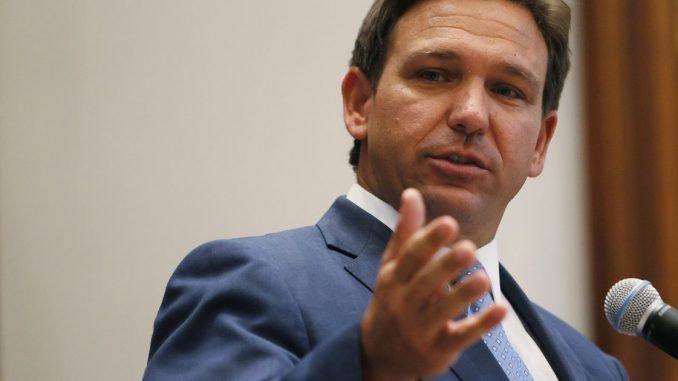 OAN Newsroom
UPDATED 6:45 PM PT – Wednesday, June 16, 2021
Gov. Ron DeSantis (R-Fla.) announced his state is sending law enforcement to help secure the southern border. During a press conference on Wednesday at Escambia County Sheriff's Office, DeSantis said officers from multiple law enforcement agencies are being sent to help out at the Arizona and Texas borders.
The Republican governor asserted securing the southern border will help make Florida safer, specifically when it comes to meth and other drugs coming across the border. He mentioned to have already taken action in suing the Biden administration for changing the policy that now allows ICE to release illegal criminals back into the U.S.
"The state of Florida is answering the call. Florida is going to support Texas and Arizona," he declared. "Where the federal government has failed, the states are stepping up in doing our best to fill the void."
We have a crisis at our border – a crisis created by bad policies. With the federal government unable to get the job done, Texas and Arizona have asked for help to secure our border and Florida is answering the call.https://t.co/52iWf06crA pic.twitter.com/pxOJ6r6dq4

— Ron DeSantis (@GovRonDeSantis) June 16, 2021
Gov. Gregg Abbott (R-Texas) and Doug Ducey (R-Ariz.) have made the calls to other states requesting aid for securing the border. DeSantis stated various sheriff offices and law enforcement agencies within the Sunshine State have agreed to travel to the border and provide assistance.
DeSantis went on to assert Joe Biden's policies that have created the trafficking problems across the southern border.