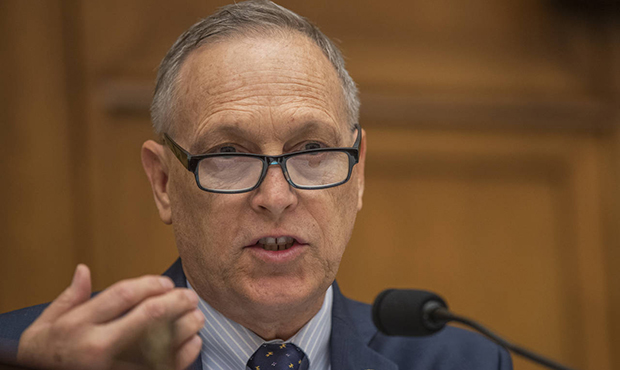 OAN Newsroom
UPDATED 4:20 PM PT – Thursday, June 10, 2021
Rep. Andy Biggs (R-Ariz.) has criticized the Biden administration over its plans to raise gas taxes even higher. In a tweet on Thursday, the Arizona Republican warned of gas tax increases occurring in the near future.
Biggs highlighted a report that discovered gas tax hikes are embedded into Biden's latest spending plan disguised as infrastructure. The bipartisan infrastructure proposal would index the gas tax to inflation, which could cause the tax to steadily increase.
How much did you spend on gas today? The average US price is $3.08/gallon. In CA? $4.22!

It's only going to get worse come July 1 when the gas tax goes up to 51.1¢. That's 21¢ more than 4 yrs ago.

Our roads are still in bad shape & we're punished at the pump. #GasIsTooDamnHigh

— Scott Wilk (@ScottWilkCA) June 9, 2021
Biggs stated gas tax increase would negatively affect millions of American households. The tax would be linked to the Consumer Price Index, which has reportedly rose 1.7 percent over the last 10 years. Biggs argued Biden's radical agenda must be stopped to prevent further increases in consumer prices.
Federal gas tax currently stands at 18.4 cents per gallon for unleaded and 24.4 cents for diesel.