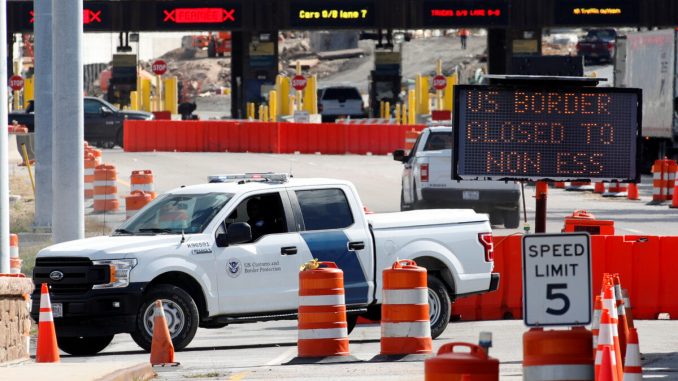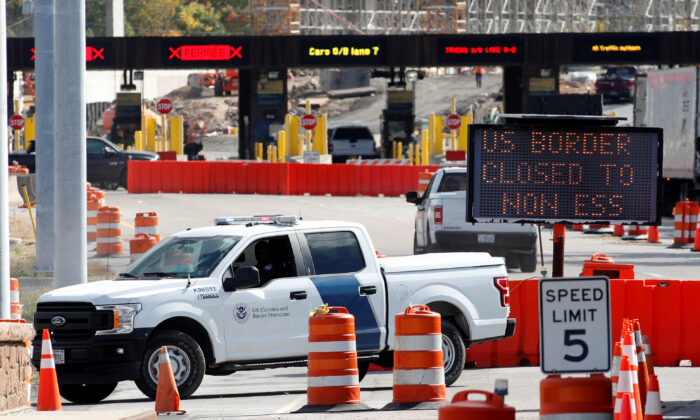 A U.S. Customs and Protection vehicle stands beside a sign reading that the border is closed to non-essential traffic at the Canada-United States border crossing at the Thousand Islands Bridge, to combat the spread of COVID-19 in Lansdowne, Ontario, Canada on Sept. 28, 2020. (Lars Hagberg/Reuters)
WASHINGTON/OTTAWA—U.S. land borders with Canada and Mexico will remain closed to non-essential travel until at least June 21, the U.S. and Canadian governments said on Thursday.
The restrictions were first imposed in March 2020 in response to the COVID-19 pandemic and have been extended in 30-day increments. U.S lawmakers in northern border states have urged lifting restrictions to address the COVID-19 pandemic.
By David Shepardson in Washington and Steve Scherer in Ottawa