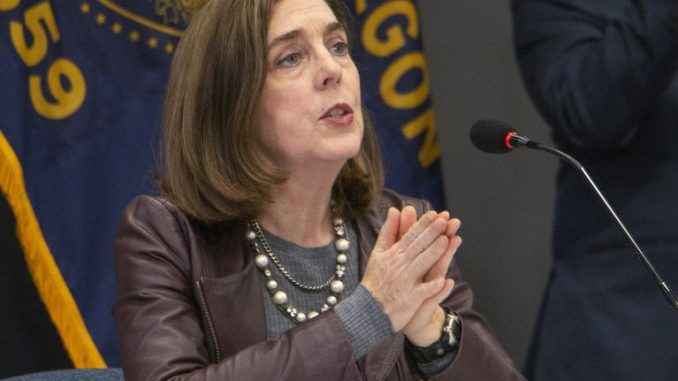 OAN Newsroom
UPDATED 4:58 PM PT – Tuesday, June 8, 2021
Oregon Republicans have introduced a bill to prevent the state from implementing a vaccine passport system.
On Thursday, Sen. Kim Thatcher (R-Ore.) introduced the bill, which would prevent public and private entities from refusing service or employment based on possession of a vaccine credential. Thatcher argued that this violates basic human rights and Oregon residents should not have to disclose their personal medical information to partake in everyday life.
"There are some people who can't wear masks, for whatever reason. They do not have access to full public accommodation in some of these places," she explained. "The other states, California and Washington, they're going by the honor system."
67.1% of Oregonians 18+ are now vaccinated with a first dose—which means we need 97,168 more people to get their shot. Once we cross 70% statewide, we can begin to more fully reopen our economy. Plus, you could win $1 million! Head to https://t.co/trWQiuJ1lZ to #TakeYourShotOR. pic.twitter.com/Iql8MMNt08

— Governor Kate Brown (@OregonGovBrown) June 8, 2021
Gov. Kate Brown (D-Ore.) recently permitted businesses to use their own discretion on whether to require face masks for fully vaccinated people. The state has also began offering incentives, such as college scholarships and cash prizes, for those who have received at least one dose.
If the bill passes, Oregon would join other states, such as Texas and Florida, which have already put vaccine passport bans into place.