Book Excerpt
Killing the Golden Goose
"He loses his chips and stalks around like a caged tiger for a minute and then rushes out of the casino."
In 2010, while Canada celebrated the Winter Olympics in Vancouver and the city was heralded as a global model of prosperity and livability—a small group of Gaming Policy and Enforcement Branch (GPEB) and RCMP investigators were in a different mood. The way Calvin Chrustie saw it, Vancouver was sort of like one of those exotically coloured tropical fish. On the surface, it's beautiful. But the flesh is toxic.
So in Vancouver, under the sparkling veneer of wealth and health, torrents of dark money from China were flooding the casinos and empty condo towers. A new financial system based on secretive transactions had become the city's economic centre of gravity. The two dominant sources of liquidity at opposite poles: drug money and capital flight from mainland China.
In a Nov. 24, 2010, letter to the Lottery Corp. executives, GPEB's director of casino investigations, Derek Dickson, wrote that he was very concerned by a "dramatic increase" in suspicious cash transactions involving numerous patrons at Vancouver-area casinos. "It typically involves well-known LCT [large cash transaction] patrons that play baccarat and arrive with cash as a buy-in," Dickson wrote. "We believe BCLC [British Columbia Lottery Corporation] needs to seek solutions to the obvious, and increasing, money-laundering that is occurring, particularly involving the flood of small denomination currency, within B.C. casinos."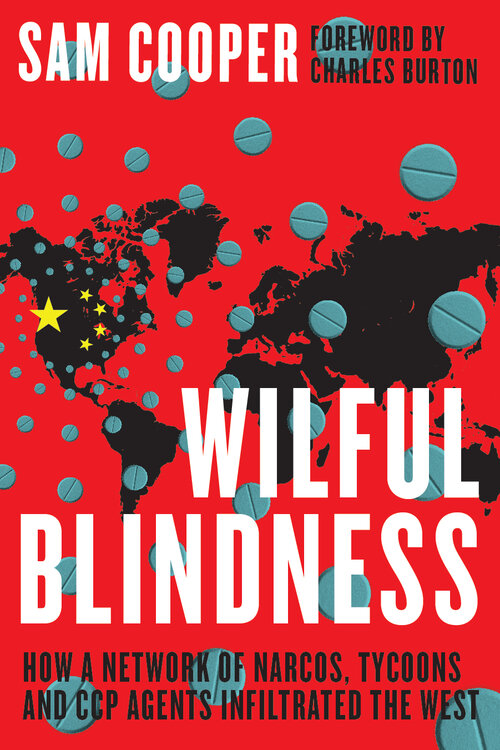 Dickson pointed to one particular high roller  who completed $3.9 million in cash buy-ins in just eight weeks. The man, who supposedly owned coal mines in China, was one of a Big Circle Boys-linked alleged money launderer's all-time top clients. In the two-month binge, the man used almost all $20s. Night after night, he brought in about $200,000 cash—wrapped in rubber bands in bricks of $10,000—stashed in gym bags. In one case, Sha quickly lost $330,000 playing baccarat.
A GPEB investigator who viewed the incriminating surveillance tape couldn't get over the imagery: "He loses his chips and stalks around like a caged tiger for a minute and then rushes out of the casino."
The man was immediately met by a car at the casino's front door and handed "an object" from the trunk. And he walked back inside to gamble with the contents of the bag—$325,000 in casino chips. In his letter, Dickson informed the Lottery Corp. that he and GPEB director Joe Schalk had met with Inspector Barry Baxter of the RCMP's Integrated Proceeds of Crime (IPOC) team, "and they are well aware of the issue and are seriously concerned that the casinos are being used as a method to launder large sums of money for organized crime groups."
But the Lottery Corp. refused to accept this view. As long as these foreign baccarat high rollers presented a picture I.D., claimed to be involved in a business of some sort, and had some history of gambling in B.C. government casinos, the Lottery Corp. considered the cash clean. No questions asked.
And in an argument that particularly galled GPEB, the Lottery Corp. asserted that Chinese VIPs had a cultural preference for gambling with bags of cash—for them, cash was lucky—so it was inappropriate to invade their privacy and view duffel bags of cash with suspicion. This was the kind of stupidity that burned Schalk, a former RCMP officer. Schalk and his GPEB colleagues were getting the feeling that B.C.'s government actually welcomed dirty money from visitors who claimed to be "industrialists."
"There could or may be a significant difference between what a person 'states' and what is real. Financial institutions do not simply go by way of what a person 'states,'" Schalk wrote to Lottery Corp. executives. "B.C. Lottery Corp. has stated for years they are instituting a 'rigorous anti-money-laundering strategy.' However, over just the past ten months, reported incidents of suspicious currency transactions and money-laundering have more than tripled over the previous year."
Meanwhile, Fintrac records showed the Lottery Corp. had made 37,000 large cash transaction reports—casino chip purchases of at least $10,000 per transaction (minimum $370 million)—in 2009. The large transaction reports would surge to 70,000 (over $1 billion) in 2012. And Lottery Corp. casinos would rake in $1.6 billion in gross revenue. It was almost all cash, almost all from the "upstairs" private baccarat rooms in a few casinos around Richmond and Vancouver, and the lion's share was coming from an extremely small portion of Chinese whales.
But you could almost set your watch to it.
Every five years or so, a scandalous B.C. Lottery Corp. story would surface, and the government would have to respond to the waves of media attention.
In January 2011, a CBC story exposed the sharp divide between Dickson, Schalk, and Baxter on one side and the senior B.C. officials that Fred Pinnock, former head of B.C.'s anti-illegal gaming unit, had already clashed with on the other.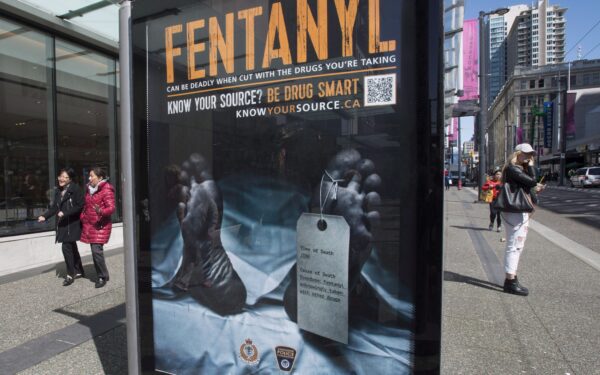 In just three months in 2010 there were 90 large cash transactions at the River Rock Casino in Richmond and the Starlight in New Westminster, CBC reported, for a total of $8 million. And while the dollar value of suspicious transactions had tripled in B.C. Lottery Corp. casinos in 2010, the stats had dropped or remained the same in casinos across the rest of Canada. In the Starlight Casino, in the spring of 2010, GPEB reports showed that a man carrying a bag with $1.2 million in casino chips walked in and immediately asked staff to convert the chips to cash. The VIP wanted to fly to a Montreal casino but he was concerned that customs officials would be suspicious of his luggage—about 115 pounds worth of paper bills. He was the biggest gambler in B.C. at the time, according to GPEB's report. So he requested a confirmation letter from the casino saying the money was a casino payout. And the staff gave the man his letter. And here's the stunner. Senior casino staff knew the man was supplied by a barred loan shark who was a suspect in the Big Circle Boys network, linked to cash deliveries and underground banking with the biggest baccarat players in Richmond. And an RCMP officer later looked at Dickson's case and said the casino had effectively handed the man a "get out of jail free card" if the police tried to investigate him for money laundering.
Days later, a gambler walked into River Rock Casino with $460,000 in $20 bills and bought chips. The casino reported the large cash transaction, but noted "none of [the man's] actions are suspicious."
But that same month, the Lottery Corp's new CEO, Jim Lightbody, didn't seem at all concerned about risks presented by the alleged money launderer and his VIP clients.
In a Victoria Times Colonist report headlined, "High Rollers, Betting $100,000 a Hand, Boost Revenue for B.C. Casinos." the newspaper reported BCLC expected to boost profits in 2015 "thanks to an influx of high-rolling gamblers from mainland China."
The conclusion was obvious. Brad Desmarais, who was then BCLC's vice president of casino and community gaming and is currently the COO, and his bosses did not want to confront the suspected source of funds in Chinese underground banking.
Lightbody said with lottery sales softening, "the Crown corporation and its partner casinos on the Lower Mainland have focused on attracting wealthy 'industrialists and businessmen' keen to play baccarat for up to $100,000 a hand."
And the strategy enabled BCLC to surpass its target of $1.2 billion in net income from March 2014 to March 2015 "due to an increase in high-limit table revenue."
"Lightbody said casinos have increased the number of private rooms or 'salons' and raised table limits to $100,000 from $5,000 a hand," the Times Colonist reported. Lightbody said the baccarat salons mostly catered to Chinese VIPs who commonly bought in for $200,000 per casino visit and "prefer dealing in cash."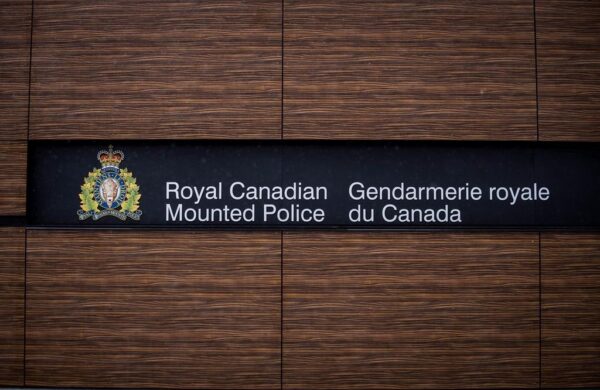 "So they do come in with bags full of money for their buy-ins," Lightbody was quoted. "We know them very well. We know their source of wealth. We know all their personal information; they need to share that with us for regulatory reasons. These people are multimillionaires and, in some cases, billionaires." And Lightbody was similarly effusive in a speech to staff at Lottery Corp. headquarters in Kamloops.
It didn't sit well with Mike Hiller, who was not shy about speaking truth to power. Since the 1990s, very few Canadian investigators have had a better handle on North America's heroin and fentanyl kingpins. Hiller was there for the major heroin importation busts in the 1990s in Vancouver and Victoria. He was there in Thailand, acting as a police liaison for investigations of the Canadian Big Circle Boys who would become bigger than El Chapo.
Hiller wrote an email to his direct boss, Desmarais, a former RCMP anti-gang officer. He believed that Desmarais and his superiors were looking for "alternative" explanations for the loan shark cash—rather than drug proceeds—and he had written to Desmarais about it before.
"I wasn't surprised during our meeting in Kamloops to hear that we experienced greater profits last year from high stakes table games," Hiller wrote on March 24, 2015. "This seems to be directly related to the increase in large cash buy-ins and suspicious transactions that I noticed for table games during the same period."
The subject line of Hiller's email cited his 2014 I-Trak report. Always the diligent investigator, he referred Desmarais to the evidence. The seminal report explained exactly where Big Circle Boys chiefs and the whales got their cash and how it was repaid in China.
"All but one of the Asian persons mentioned in the report have been the targets of a series of major drug investigations since the 1990s," Hiller wrote to Desmarais. "I believe the persons mentioned in this report are responsible for an abundance of cash being supplied to our VIP players. They, and likely many more like them, have connections with our Asian VIP players on both sides of the Pacific. The familiar names we know to be delivering cash to our casinos are merely runners who are easily replaced. The volume of cash deliveries is a huge reputational risk."
"Thanks, Mike," Desmarais replied. "I do recall reading this before. Obviously, the drug connection is a huge concern, and we are attempting to engage a police response with respect to the main players in your report."
"But I am resistant to branding all-cash facilitators as dealing in proceeds of crime," Desmarais continued. "In my past life, we encountered many underground bankers who used other sources of cash. The purchase of real estate, luxury goods and cars is accelerating in the Lower Mainland, not diminishing."
The conclusion was obvious. Desmarais and his bosses did not want to confront the suspected source of funds in Chinese underground banking. They were looking at the scales of the exotic fish, dazzled by its beauty. They ignored the poisoned flesh inside.
Excerpt from the book "Wilful Blindness: How a Network of Narcos, Tycoons, and CCP Agents Infiltrated the West," by award-winning investigative journalist Sam Cooper, available from the publisher or local book retailers. Excerpt has been edited for style and some names have been removed. Published with the  permission of Optimum Publishing International (www.opibooks.com)