What does the making of glass eyes, ballet pointe shoes, and mouth-blown sheet-glass have in common? They are three of 20 heritage crafts that have been newly classified as "critically endangered" in the UK, a classification which means that those craft skills could disappear in a generation.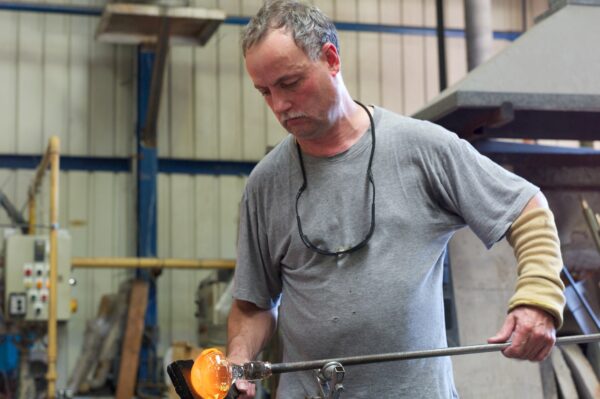 On May 24, a total of 130 "endangered" and "critically endangered" heritage crafts were announced, when an updated version of the 2019 "HCA Red List of Endangered Crafts" was published. The 2021 list is the third edition published by The Heritage Crafts Association (HCA). And this year, The Pilgrims Trust funded the research. 
The HCA is an independent UK charity set up by craftspeople and supporters of crafts as a direct response to a perceived lack of recognition and support for traditional craftsmanship in the UK.
"When we were set up in 2009, one of the things that we were so concerned about was to make sure that heritage crafts skills are passed on. They have been passed on through and down the generations to us and we are, our generation, the guardians of these crafts skills," HCA Chair Patricia Lovett said at the press launch, hosted on Zoom.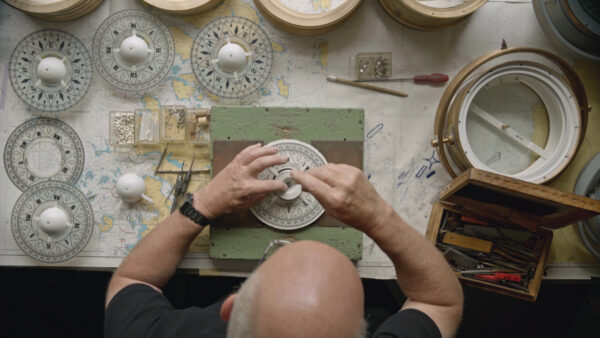 Challenges for Heritage Crafts
The research paints a complicated picture of heritage crafts practiced in the UK, which is hard to put into a coherent narrative, HCA operations director Daniel Carpenter said. 
What is clear is that the research brings a greater awareness of the types of crafts practiced in the UK and the specific challenges each craft skill faces to survive.
Interestingly, while undoubtedly the pandemic has put many craftspeople under considerable pressure, anecdotal signs suggest that the crisis has accelerated changes within society that could benefit heritage crafts, Carpenter said. For instance, people have been reevaluating the world of work and are looking for more fulfilling ways to earn a living. People are also choosing to support more local businesses. The heritage crafts industry also had to create new sources of revenue due to the UK lockdowns and the loss of traditional sources of income, and so the number of online marketing and tutorials showing crafts increased. 
Sadly, the stress of running a business during the pandemic meant that some skilled craftspeople decided to take early retirement.
Some challenges are consistent across the board: Certain crafts have skilled makers who are approaching retirement and no one is interested in learning the craft. Additionally, the maker has little time or funding to pass on the craft skills to an apprentice. But the HCA is hopeful that there will be future funding for apprenticeship training. The association is currently in talks with the Department for Education and the Institute of Apprenticeships & Technical Education.
The HCA's Endangered Crafts Manager, Mary Lewis, who researched and compiled this year's list, stressed that while some obstacles facing crafts require funding or policy change. Change can also come from the craftspeople themselves. "One of the things I've learned while working with makers is that they have the best ideas about how to preserve their crafts. It's for this reason that we make sure we have makers represented at every level in our organization," she said.
The Makers
The new Red List is a rich tapestry of heritage crafts practiced in the UK. "Heritage crafts are not just dusty old handcrafted relics. And this [list] is not a bow to a misty-eyed vision of the past. This is about a wide variety of skilled people working today to create high quality, beautiful, functional items that add value to our lives," Lewis said.
The number of people focusing their energies on preserving and protecting these specialist skills is on the increase, she explained. For example, Devon stave basket making was virtually extinct when it was put on the Red List. But Lewis is happy to say that there are now five professional makers, another in training, and some courses on the craft's skill. "These are small gains, but they're significant," she said.
Some heritage crafts may sound familiar, such as hat-making, which is one of the newly endangered crafts. But some of the niche craft skills within that category are lesser known. For instance, have you heard of bowed-felt hats?
Rachel Frost makes bowed-felt hats and uses a seven-feet long bow to prepare the fibers for felting. She describes how a bow is used to separate and fluff the wool fibers: "There's a gut string stretched along its length that when plucked with a wooden pin vibrates and the vibration picks up the fibers and sends them flying magically across the table to land in a pile on the other end of the table." The fluffy fibers are then ready for the felting stage, which is done over a wood burning stove with steam, hot water, and lots and lots of manipulation, she said.
Strikingly, diamond cutting is now critically endangered, with less than 10 skilled diamond cutters in the UK, largely due to competition from overseas diamond cutters, Lewis said.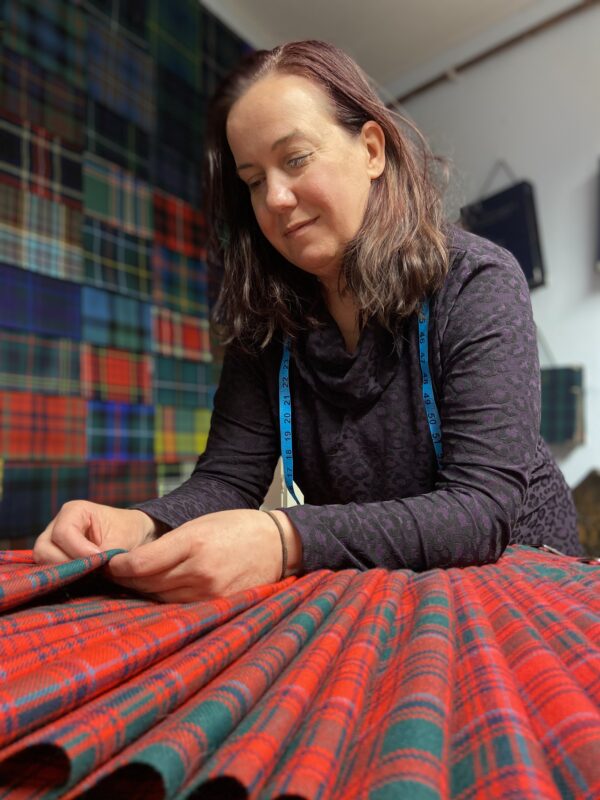 Kilt-making is now classified as an endangered craft. Makers of hand-sewn kilts are particularly hard-hit due to companies making machine-made kilts. But hand-sewn kilt makers have come to work together at The Kiltmakery & ScotClans in Edinburgh, Scotland, sometimes for overseas clients.  "We've got a very large order from Florida for a huge band, and they're really interested in explaining the story [of how the kilts were made] to their students and the kids in the band. So we're able to actually make 200 handsewn kilts," kilt maker Amanda Moffet said.
To find out more about The Heritage Crafts Association and the "HCA Red List of Endangered Crafts," visit RedList.HeritageCrafts.org.uk