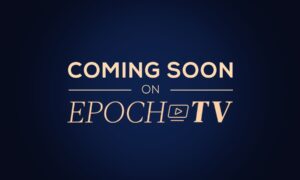 China in Focus (May 28): Beijing Firms Are Collecting American DNA: Report [Premiering on 5/28 at 9pm ET]
In this special report, we discuss Beijing's ambition over one of the most sensitive types of data—DNA. The Chinese Communist Party is allegedly collecting DNA around the world through a state-linked company offering COVID-19 testing assistance to other countries—granting it access to people's biometric data.
Bill Evanina, former director of the U.S. National Counterintelligence and Security Center, said on CBS, "They are the ultimate company that shows connectivity to both the communist state as well as the military apparatus."
The company has been working with the Chinese military, as Beijing looks to weaponize artificial intelligence and gene-editing. And it's not just for domestic control, but also to further its global ambitions.
John Ratcliffe, sixth Director of National Intelligence, said on Fox Business last December, "The People's Republic of China has two million strong in its military and it's trying to make them stronger through … gene editing."
Wang Jian, founder of Beijing Genomics Institute, previously said, "I hope that our actions can surpass the industrial age and allow China to lead the world in the next one hundred years."
How far has China already gotten in building its genetic data trove? And what would its success mean for the world?
We explore these questions and more in a new special report on China's DNA ambitions.
Watch the full episode on EpochTV.com.
Stay tuned for our newsletter so you won't miss out on our exclusive videos and private events. 
Subscribe to our YouTube channel for more first-hand news from China.
For more news and videos, please visit our website and Twitter.