New Zealand Opposition Leader Judith Collins has decried a scheme by that country's education ministry that teaches children about recognising "white privilege."
The scheme, dubbed Te Hurihanganui, was launched in October last year with the stated purpose to "address racism and inequity," and accelerate the educational achievement of "ākonga Māori" (the Māori word for student).
One of the goals of Te Hurihanganui is to "build critical consciousness," which means "reflecting critically on the imbalance of power and resources in society, and taking anti-oppressive action to do something about it for the better. It means recognising white privilege, understanding racism, inequity faced by Māori and disrupting that status quo to strengthen equity," the website says.
"It's bad enough with adults, but when it's happening to our kids, it's absolutely disgraceful," Collins told The AM Show on May 26, adding that the people behind the scheme should be sacked.
Collins said privilege was more associated with socio-economic standing rather than skin colour and that these initiatives were simply building divisions and creating hatred.
"What is actually a privilege is having parents who love you and care for you, and education," she said.
Last year, Collins said she was "utterly sick of being demonised" for her ethnicity and asked reporters if there was "something wrong" with her being white.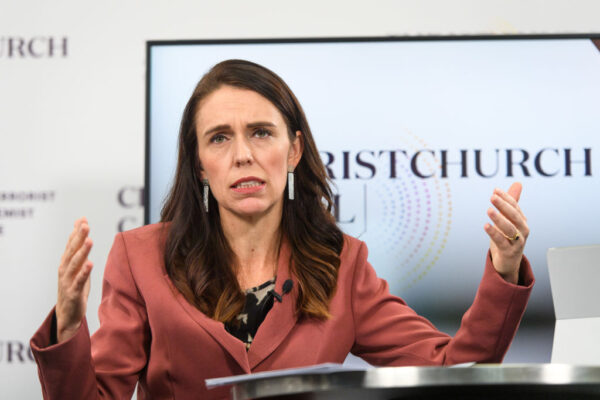 Prime Minister Jacinda Ardern dismissed Collins' concerns and said the government was currently focused on the budget.
"The leader of the Opposition is obviously focused on other things. It's not something that we're teaching, and so my push back would be to say that because it's not core to what we are doing right now as a government, it's not something that I've dwelt on," Ardern told reporters.
The ACT Party has also voiced their concern, with party leader David Seymour questioning why young children were being taught white privilege.
"That's the great irony here. These guys say that they are fighting systemic racism," Seymour told NewstalkZB. He added, "These kinds of policies are systemic racism."
Seymour said kids are being taught that some kids are told they are either "just lucky" or "a victim" based on their skin colour.
"That's actually not going to help either group," he said.
Meanwhile, Associate Education Minister Kelvin Davis said Te Hurihanganui was important to drive change by supporting everyone in the education system.
"The education system hasn't worked for everyone in New Zealand and one of the biggest reasons for this inequity is systemic racism.  Te Hurihanganui is how we're learning what works in communities to fix that," Davis said.