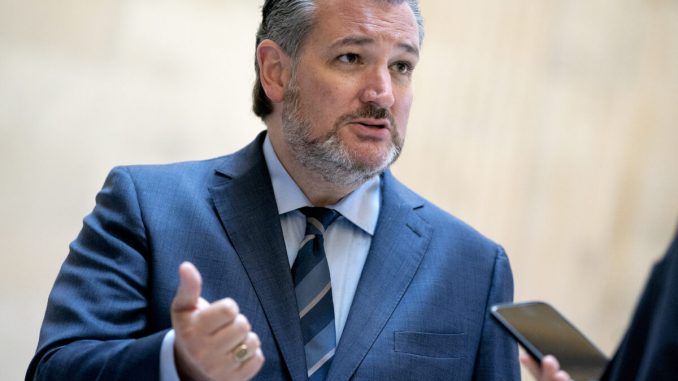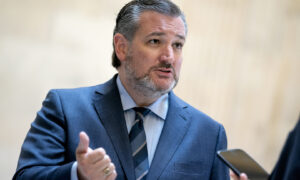 Sen. Ted Cruz (R-Texas) announced Friday he's introducing a Senate bill to ban vaccine passports.
In recent weeks, several states have moved to ban the potential use of a vaccine passport system. Cruz's bill marks the first time a ban has been introduced in the Senate.
"Listen, I think vaccines are terrific. I've had the vaccine myself," Cruz said in a Fox News interview, calling the measure the "No Vaccine Passports Act." "I think it's given us a lot of freedom, but I think there's a real potential for government overreach, and I don't believe anyone should be forced to take the vaccine. It should be your personal choice. You should make the choice based on your health, based on the decisions you want."
Cruz said the bill would "prohibit any federal vaccine passport" system and would also bar the White House from "doing anything to mandate vaccines" against COVID-19, including prohibiting employment discrimination.
"We're seeing some places where employers are saying 'If you're not vaccinated, you're fired,' and that ought to be illegal. Your health decisions are yours to make, and it shouldn't be your boss. It shouldn't be the government. It shouldn't be anyone else forcing you to make those decisions," Cruz added.
In Oregon, the state's health agency issued a directive requiring that individuals who enter workplaces, religious sites, and businesses show proof of COVID-19 vaccination or wear a mask. And in Santa Clara County, California, county health officials last week issued an order that would require all businesses to determine the vaccination status of employees.
Cruz said that he believes his bill will get bipartisan support, noting that White House officials have said that the government won't mandate vaccine passports.
"If Democrats believe that, they ought to be able to support this bill," the senator said. "This bill builds on existing civil rights laws, and it simply adds your health decision of whether or not to get this vaccine to the protected classes that cannot be discriminated against. It also ensures privacy. It ensures that your medical privacy is protected, that you can't be forced to disclose information against your will."
COVID-19 is the illness caused by the CCP (Chinese Communist Party) virus, also known as the novel coronavirus.