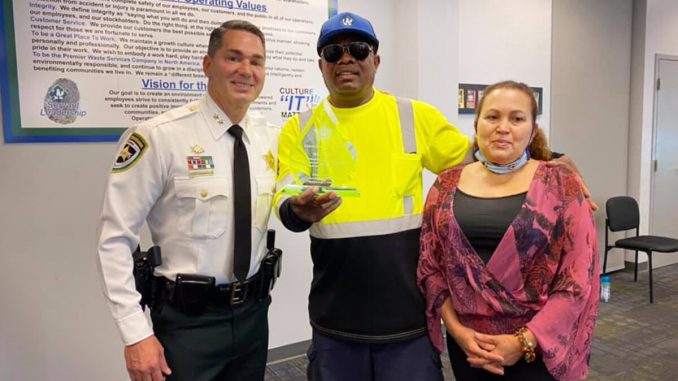 A Florida sanitation worker was recently recognized and awarded in Hillsborough County for saving a young boy's life.
Waldo Fidele, a garbage truck driver working for Waste Connections, received the award on May 12 at the Hillsborough County Sherriff's Office.
In early February, Fidele saved the life of a child at a residence along Neving Avenue in North Tampa, Fox 13 reported. Elias Quezada, a 7-year-old boy living with his grandmother, was playing hide-and-seek on a Tuesday when the incident occurred.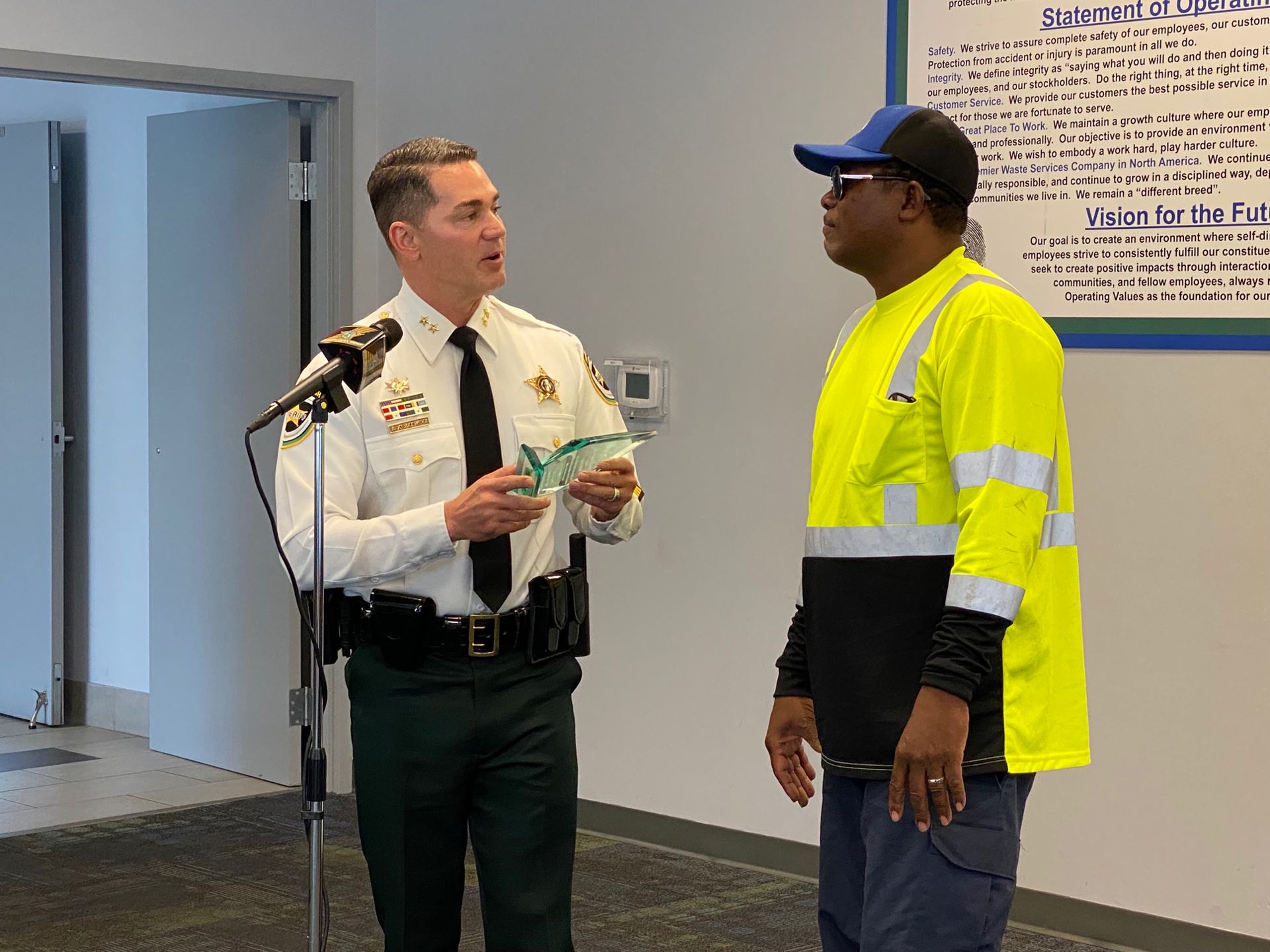 Elias had hid in a garbage bin outside the house, unaware that a waste collection truck was en route to pick up the trash.
When the truck arrived, the garbage can was mechanically hoisted up and its contents dumped into the back of the truck. It was at this point that the driver noticed the boy through the surveillance camera and acted rapidly to save him.
He hit the emergency button to stop the tuck's compactor blade from compacting the refuse, thus saving the boy from being seriously wounded or killed.
The driver admitted he was overcome with emotion when he heard Elias screaming in terror.
"I come outside. I see him, he seemed happy!" the driver told NBC. "I said ok, you are okay now."
Carmen Salazar, the boy's grandma, heard Elias crying for help and thought he was trapped under the truck, causing her to panic.
Now, she is thankful.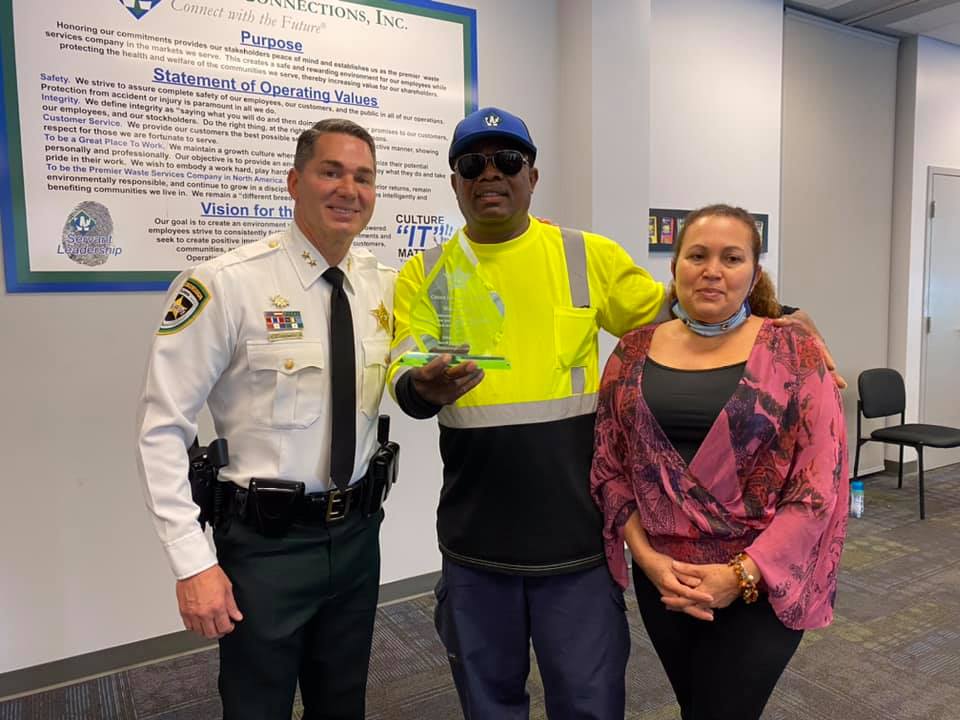 "I was very scared that day, but also I am very grateful," she told the station. "Mr. Fidele, you save the life of my grandson."
During the award presentation, Sherriff Chad Chronister praised Fidele for his actions in saving the boy.
"Had it not been for Waldo Fidele's quick thinking, a young child could have lost his life that day," Chronister stated.
"It is his heroic actions that prevented a family from experiencing tragedy and allowed a 7-year-old boy to play another day. We are thankful to Mr. Fidele, and this award is a small example of that gratitude."
In a Facebook post, the Hillsborough County Sherriff's Office hailed Fidele a hero, and congratulated him on the well-deserved recognition.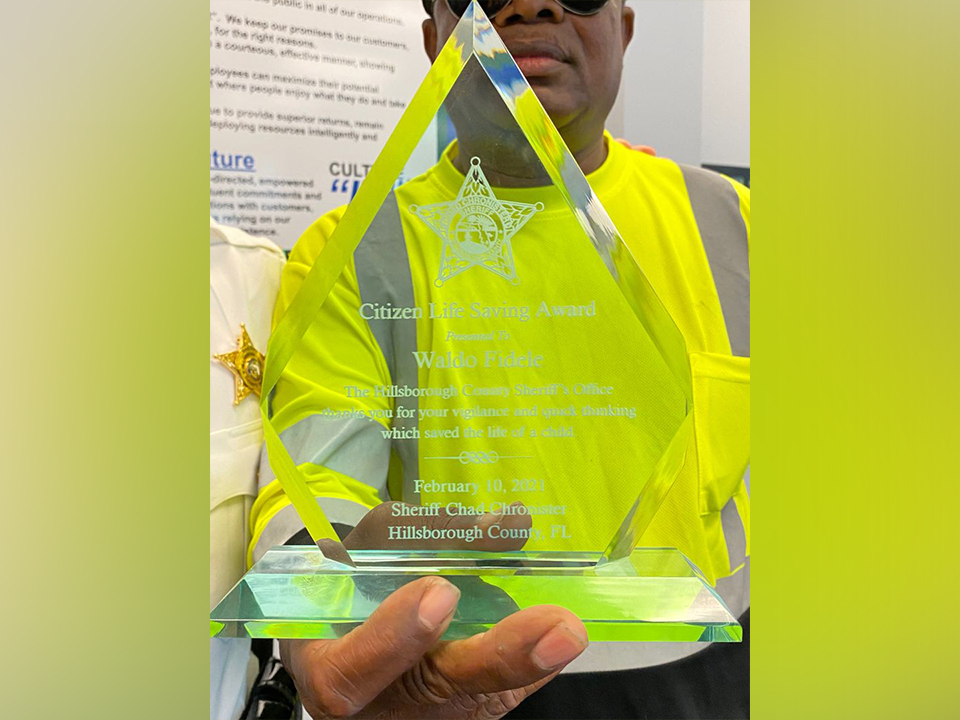 Share your stories with us at emg.inspired@epochtimes.com, and continue to get your daily dose of inspiration by signing up for the Epoch Inspired newsletter at TheEpochTimes.com/newsletter