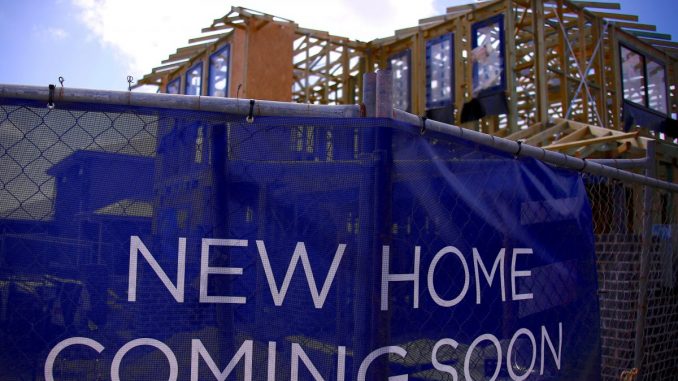 Residential construction work has resurged on the back of low-interest rates and government incentives, leading the economic recovery and setting a solid foundation for upcoming economic figures.
The Australian Bureau of Statistics revealed in preliminary data that the total value of residential construction work rose by 5.1 percent in the March quarter— the equivalent of $19 billion (US$14.7 billion)—with renovations and detached house building leading the charge.
It is the biggest increase in around six years and is over 4 percent higher than last year.
Work done in Western Australia and Queensland rose 14.4 percent and 10.2 percent, respectively, leading to the home construction surge.
Housing Industry Association economist Angela Lillicrap said renovations done in the March quarter was the highest on record and she expects it to remain elevated through the year.
"HomeBuilder has been a key driver of this surge in activity, but other factors are also significant. Record-low interest rates and a change in preferences towards detached housing are also important drivers," Lillicrap said.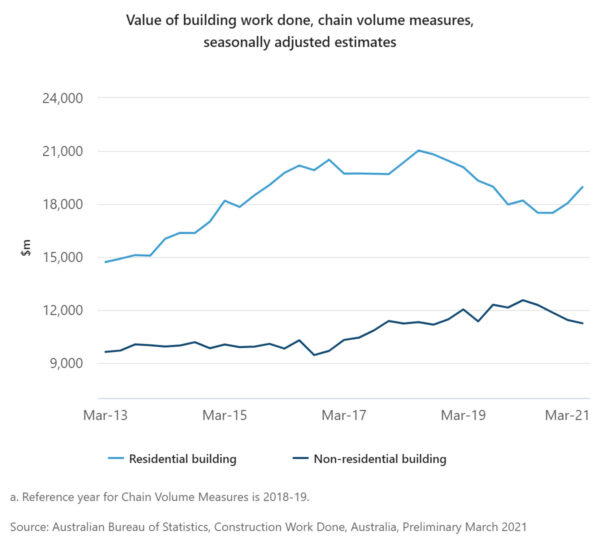 BIS Oxford Economics senior economist Nicholas Fearnley expects  HomeBuilder to continue to boost the economy over the year as more construction approvals from the scheme begin commencement.
"With both labour and material capacity constraints in play, project delays and cost overruns can be expected," Fearnley told the AAP. "The considerable backlog of work that has developed should sustain an elevated level of activity for home builders deep into 2022."
The growing demand for new residential home construction has also caused the price of construction materials to rise.
Property researcher, CoreLogic, found that construction costs rose 0.8 percent during the March quarter. It is the sixth consecutive quarter where construction prices have risen by 1 percent or less.
"Although construction costs rose at a slightly slower than average pace last quarter, it's likely future quarters will record a more substantial lift in construction costs as shortages of both materials and labour add some upwards pressure on prices," CoreLogic research director Tim Lawless said.
Meanwhile, the value of non-residential building work fell by 1.6 percent, or $11.2 billion, and is down 10.4 percent compared to the first quarter last year.
Overall, the value of building work done rose 2.4 percent in the first quarter, seasonally adjusted.