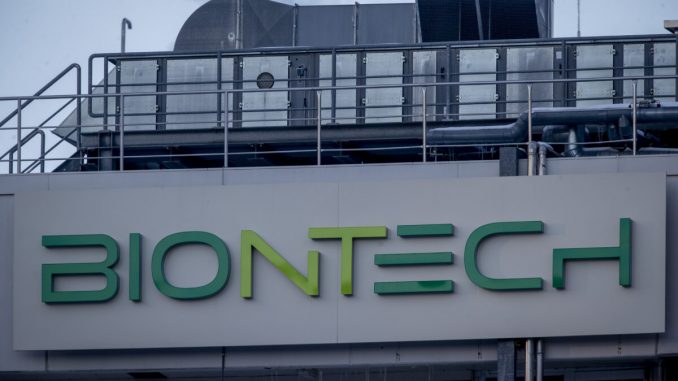 On May 26, Taiwan President Tsai Ing-wen condemned the Chinese communist regime for blocking the island's deal to obtain COVID-19 vaccines from German company BioNTech. At the same time the regime has been pushing Chinese-made vaccines onto the island, a move described by one analyst as "vaccine warfare."
The president was speaking at a meeting of Taiwan's ruling Democratic Progressive Party on Wednesday, saying that the orders for AstraZeneca and Modena's vaccines have been "smoothly" booked.
"As for the German BioNTech company's vaccine, we are close to completing the contract with the German factory, but due to the interference of China, we have not been able to complete it," Tsai said. This is the first time that Taiwanese officials have publicly confirmed that the CCP has blocked Taiwan from obtaining BioNTech's vaccine, which was co-developed with Pfizer.
BioNTech declined to comment on Tsai's remarks, but added that it is "supportive of global vaccine supply," according to Reuters.
China's ruling Communist Party (CCP) denied that it prevented foreign companies from selling vaccines to Taiwan, and offered to provide Chinese-made vaccines to the island.
The Chinese state-owned Shanghai Fosun Pharmaceutical Co. said on Saturday that it is willing to provide Taiwan with its version of the BioNTech COVID-19 vaccine. Fosun and BioNTech signed an agreement to exclusively develop and sell COVID-19 vaccines using BioNTech's mRNA technology for mainland China, Hong Kong, Macau, and Taiwan.
In response, Tsai said that Taiwan will only buy directly from the original manufacturer of the vaccine, or negotiate purchases with the manufacturer through the COVAX global vaccine sharing scheme.
"Only by negotiating with the original manufacturer we can obtain the original manufacturer's direct guarantee and responsibility for quality and safety, thereby avoiding legal and political risks," she said.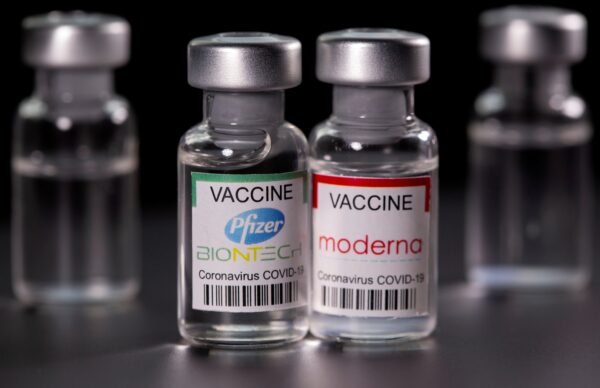 The Chinese communist regime's Taiwan Affairs Office said that if there were no political obstacles, it wouldn't be a problem for China to donate vaccines to Taiwan. In response, Chen Shih-chung, Taiwan's health minister, said at a press conference on May 26, "What they are injecting to people there [in China], we don't dare to use them."
However, several pro-China politicians said that the government should bring the Fosun-made vaccines in, as the need for vaccines is now so urgent in Taiwan.
Chen added that Taiwan had seen no supporting documentation about Fosun's version of the vaccine, and if the company could provide official documents, then they could discuss it.
Chinese-made vaccines are known for their poor quality, serious side effects, and lack of transparency in trial data.
Strategy analyst Su Ziyun told the Chinese Epoch Times that the vaccines are temporarily in short supply in Taiwan due to a sudden surge of COVID-19 this month, and the CCP is using this opportunity to launch "vaccine warfare" against the island. Su said that the CCP hopes to provoke dissatisfaction within Taiwan to divide Taiwanese society regarding vaccines, and try to interfere with Taiwan's epidemic prevention. "This kind of public opinion warfare will fail as soon as Taiwan solves the vaccine shortage," he said.
Taiwan, officially known as the Republic of China, is a sovereign country and an ally of the United States. However, the Chinese communist regime sees it as part of China's territory, and has recently increased the threat to its independence and security.
Chang Yuan-chang contributed to the report.