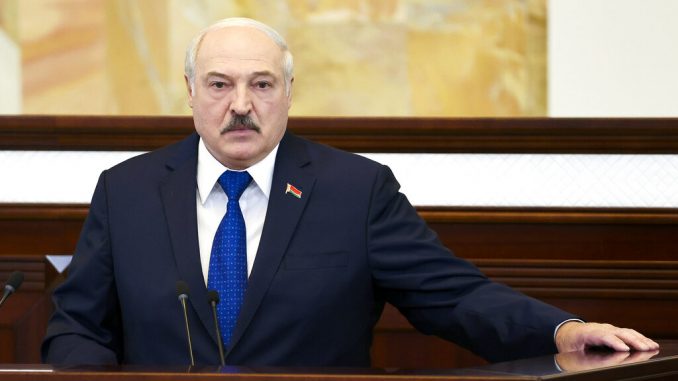 OAN Newsroom
UPDATED 7:08 AM PT – Thursday, May 27, 2021
The Lukashenko regime in Belarus has accused Western countries of waging a "hybrid war" against them.
"Our ill wishers from outside the country and from inside the country changed their methods of attack on the state," stated Aleksandr Lukashenko, the country's president. "They have crossed many red lines and have abandoned common sense and human morals. This is not information warfare anymore, this is modern hybrid warfare."
On Wednesday, Lukashenko attempted to defend his decision to force land an Irish airliner and the subsequent arrest of opposition journalist Roman Protasevich aboard. He claimed to be the victim of a provocation by the West and appeared to threaten a military response.
"We must do everything to prevent it from becoming a real war, they proceeded from organizing riots to strangulation," continued the Belorussian president. "The search for new vulnerabilities is underway and it is directed not against us only. We are a training range, a testing site for them ahead of the march to the East."
#EUCO leaders acted forcefully in response to the outrageous actions of the Belarus regime.

We are closing our airspace to planes from Belarus & call on EU airlines not to fly over the country.

Further economic sanctions will be presented soon.
https://t.co/1FmbkdY1tw

— Ursula von der Leyen (@vonderleyen) May 24, 2021
The European Union and NATO are reportedly planning to issue a new round of sanctions on Belarus. However, Lukashenko reiterated that he will not release the detained journalist who is now facing death penalty.