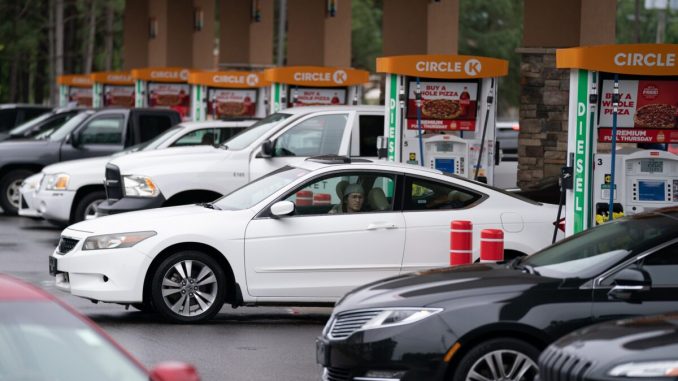 Tens of millions of Americans are expected to travel over Memorial Day weekend. They'll see high gas prices but, for the most part, not experience difficulties finding fuel.
The average price per gallon on Wednesday remained several cents above $3, ranging from as low as $2.71 in the south and upper Midwest to $4.17 in western states, Hawaii, Washington, and Illinois, according to data from the American Automobile Association (AAA). While the average is 17 cents higher than last month and $1.12 more expensive than last year, the group sees the price stabilizing.
"We're expecting the national average to continue stabilizing; we've seen that over the past seven to eight days or so, and we expect that trend to continue," Devin Gladden, AAA National's manager for federal affairs, told The Epoch Times.
"However, given the number of travelers that are expected to hit the rolls for Memorial Day weekend. Some states could see fluctuation in their averages, through the weekend, particularly in areas where there is just high demand because of tourists," he added.
The national average is trending down slightly, just off its high of $3.04 a gallon.
"I would expect that limited downside to continue. Probably not a whole lot in terms of motorists aren't going to realize a nice drop as they would want to but ahead of Memorial Day, I think the most important thing is that we aren't trending higher, we are trending lower," Patrick De Haan, an analyst with GasBuddy, told The Epoch Times.
The cyberattack on Colonial Pipeline earlier this month led to the company taking its major southeast pipeline offline, which in turn contributed to rising prices and gas stations running out of fuel. Over 16,000 stations at the peak were unable to service customers—including nine out of 10 stations in some areas.
Colonial restored its operations for its 5,500 miles of pipeline, which transports some 2.5 million barrels a day of petroleum products such as, gas, jet fuel, and heating oil, on May 15. The number of stations without gas has steadily decreased but remained above 6,000 as of Tuesday, according to GasBuddy, which tracks pricing and availability.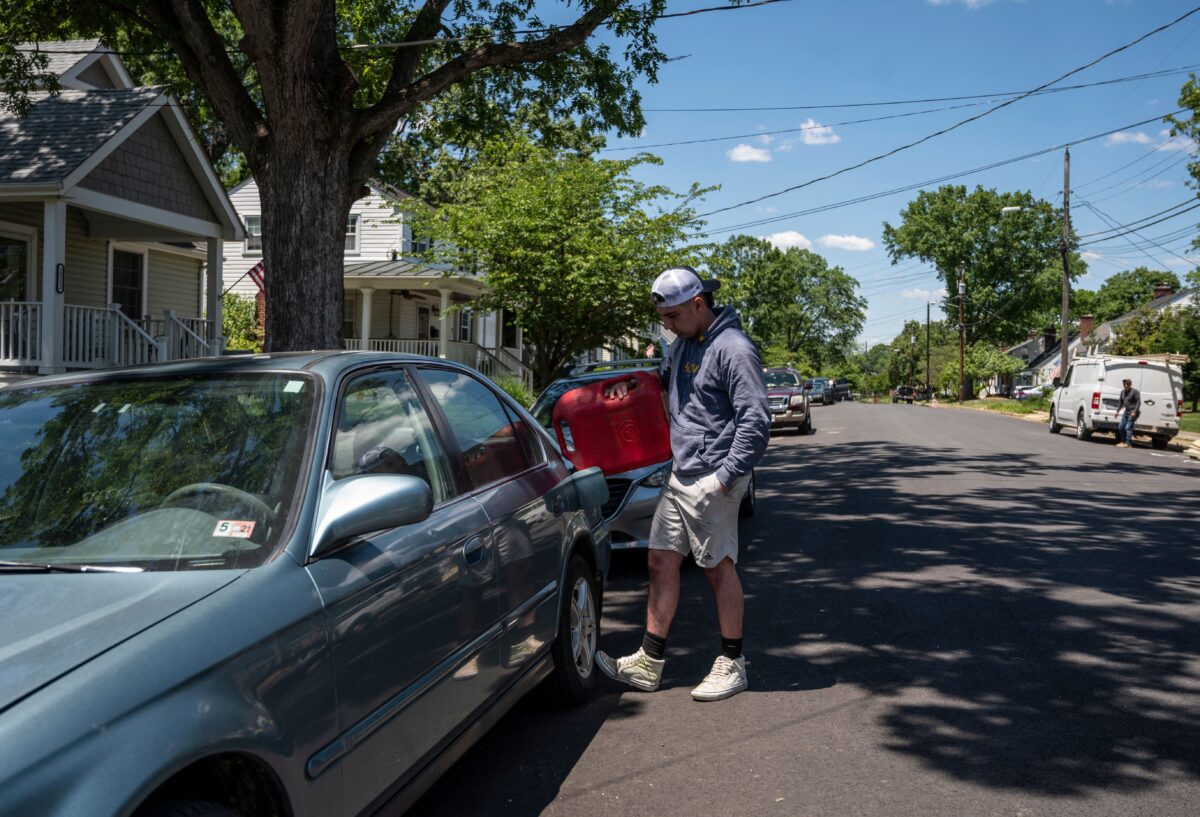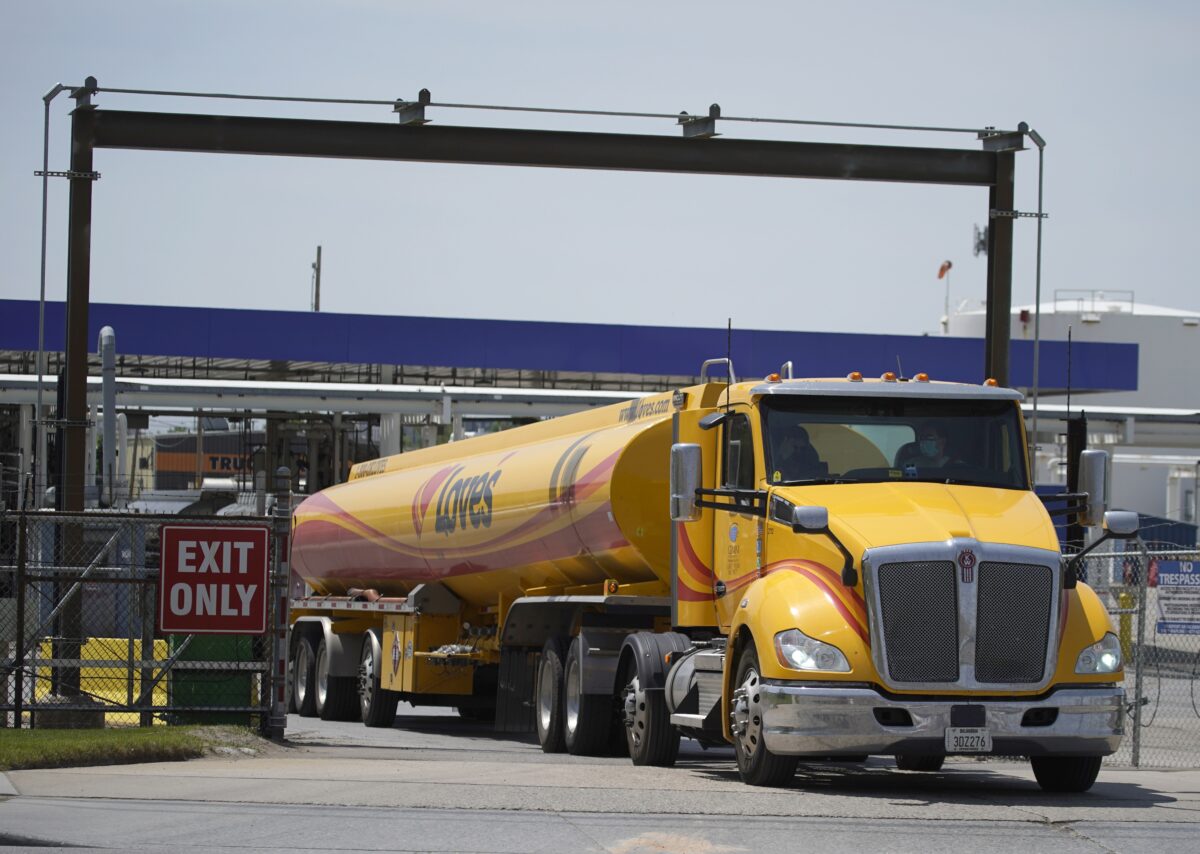 The Colonial situation primarily affected states between Maryland and Mississippi. Those states have seen prices dip a bit in recent days as supply restrictions ease, including a drop of 3 cents each per gallon in Georgia and Maryland.
While things are improving on the supply front, there are several states where drivers "are having still put some legwork into finding a station" with gas, De Haan said.
About a quarter of stations in Georgia, North Carolina, and South Carolina were without fuel on Tuesday. About 10 percent of stations in Virginia, Tennessee, and Maryland remained without gas.
People traveling over Memorial Day weekend should plan ahead, calling stations to make sure they have gas, and utilizing applications that track gas availability, AAA recommends. One common-sense measure is filling up before arriving at a tourism hotspot, where fuel may be scarce and/or expensive.
The slow recovery from what was a nightmare for some Americans stems from higher demand due to the economic recovery and a dearth of tanker drivers, experts say.
"A lot of those drivers during the pandemic switched over to delivering for, you know, FedEx, UPS, given all the other deliveries that are increasing at this moment," Gladden said. "There's still a real challenge with gas tanker drivers."
It could take another two weeks for the supply problems to diminish, according to De Haan.
Looking forward, Americans should expect gas prices to stay around the current level through the summer because of the increased demand and heightened oil prices, among other factors.
One wildcard factor is President Joe Biden's administration's engagement with Iran, whose oil is currently largely out of reach from the U.S. market due to sanctions.
Iran could be holding up to 69 million barrels at sea, according to estimates from E.A. Gibson Shipbrokers Ltd. cited by Bloomberg. Citigroup offered a similar estimate, pegging the supply at up to 65 million barrels at sea and 54 million in storage on land.
"If there is agreement, and if the U.S. releases those sanctions on Iran's crude oil we could see more supply available to the market which certainly would help cap any potential rally in the price of oil this summer," De Haan said.