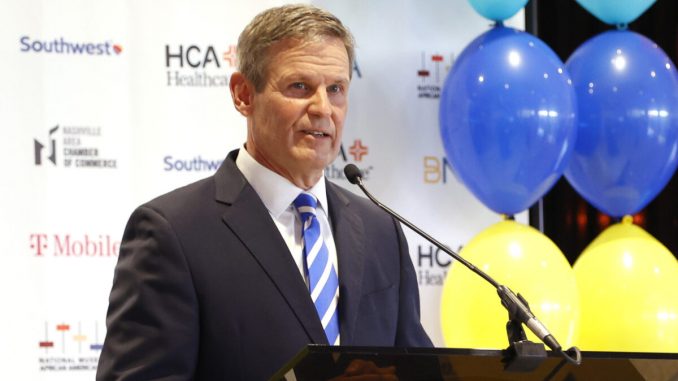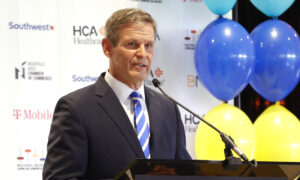 Tennessee Gov. Bill Lee signed a bill into law on Monday prohibiting public schools from teaching critical race theory in the Volunteer State.
Lee didn't make any comments when signing the bill, but when the General Assembly passed it earlier this month, he said schools should teach "the exceptionalism of our nation," not things that "inherently divide" people.
The bill, SB 623 (pdf), doesn't mention critical race theory by name but prohibits 14 related concepts from being included in curriculums or instructional materials.
Among the 14 tenets are: that an individual, by virtue of the individual's race or sex, bears responsibility for actions committed in the past by other members of the same race or sex; that the state or the United States is fundamentally or irredeemably racist or sexist; and that the rule of law does not exist, but instead is a series of power relationships and struggles among racial or other groups.
The bill further requires that the commissioner of education withhold state funds—in an amount determined by the commissioner—from a public school that "knowingly violated" the law.
However, the bill states that it doesn't prohibit an "impartial discussion of controversial aspects of history" or "impartial instruction on the historical oppression of a particular group of people" based on race or ethnicity.
The law will take effect on July 1.
Democrat lawmakers voted unanimously against the measure and called for a veto, while numerous others also opposed the bill, including the Memphis City Council and Shelby County Commission, Commercial Appeal reported.
"We are very troubled by Governor Lee's censorship of discussions of race in the classroom," Hedy Weinberg, executive director of the American Civil Liberties Union (ACLU) of Tennessee, said in a statement. "While the governor may seek to whitewash history by signing this bill, we will not only remember the painful legacy our state is built on but his lack of leadership today."
Republicans across the nation are trying to prevent the teaching of critical race theory in classrooms.
Idaho Gov. Brad Little and Oklahoma Gov. Kevin Stitt signed similar laws on April 28 and May 7, banning the teaching of critical race theory in public schools statewide. Arkansas Gov. Asa Hutchinson allowed a bill to become law without his signature on May 3, preventing government agencies from training employees on critical race theory.
South Dakota's Republican Gov. Kristi Noem took aim at both the "1619 Project" and critical race theory, opposing their incorporation into school curriculums. Florida Gov. Ron DeSantis, in an interview last week, said it's "offensive" to taxpayers that "they would be asked to fund teaching kids to hate their country and to hate each other."
Tom Ozimek and The Associated Press contributed to this report.