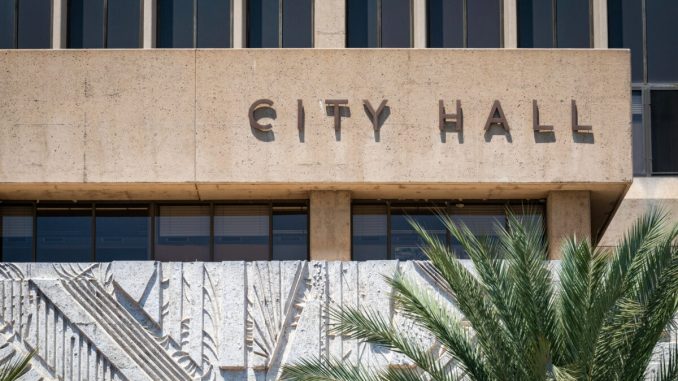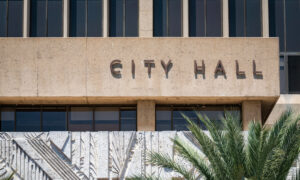 The City of Santa Ana, Calif. on May 24 revealed its spending strategy for the $130 million in federal funds it will receive through the American Rescue Plan Act (ARPA).
The funds will be delivered to the city's designated departments in two tranches, one year apart. Santa Ana will receive $79.5 million in the first installment.
The city is confined to using the ARPA's guidelines for funding the following areas: economic aid to households, small businesses, nonprofits, tourism and hospitality; premium pay for essential workers; government services affected by a revenue reduction resulting from the Chinese Communist Party (CCP) virus; private nonprofit groups, public benefit transportation corporations, and special-purpose units of state or local governments.
The city proposes spending $6 million on recovery from the pandemic through local vaccinations, expansion of critical city communications methods, and sanitization efforts.
An additional $20.6 million is budgeted for direct assistance programs, such as the emergency rental assistance program, housing vouchers, food distribution, and reopening assistance to businesses.
Santa Ana plans to spend $14 million on public health and safety, with most of that amount funding additional green space at Santa Anita Park, healthy food access and upgraded park restrooms.
About $24 million will be spent on critical infrastructure, including affordable broadband access, improvements to the central library, and pedestrian and mobility improvements.
About $14.9 million will be spent on city fiscal health to go toward revenue lost in certain government services.
The city wants to allocate $38.4 million to reduce and respond to homelessness, including navigation centers and homeless shelters, street outreach, and clean up.
The federal aid comes from the American Rescue Plan Act (ARPA), a $350 billion fund to help states, counties, and cities recover lost revenue and mitigate economic harm from the CCP virus pandemic.