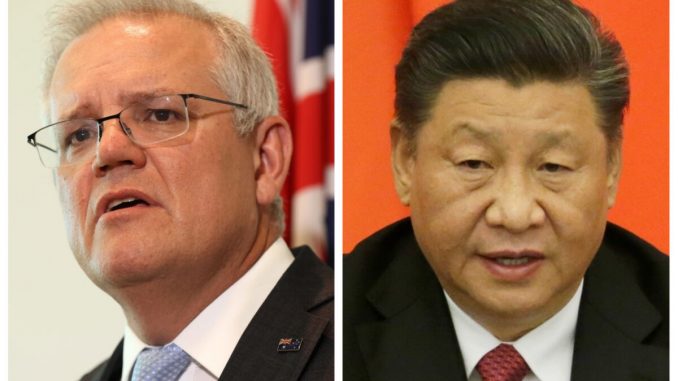 A former Hong Kong lawmaker and a Chinese democracy activist have said that accusations the Australian government has inflamed tensions with Beijing are incorrect. Instead, the Chinese democracy activist said the Morrison government has taken "effective" measures to counter the Chinese regime's aggressive posturing.
Former Hong Kong lawmaker Ted Hui made his comments following remarks by national Labor's foreign affairs spokesperson, Senator Penny Wong, who said that Prime Minister Scott Morrison and his cabinet were "encouraging anxiety" around possible conflict with Beijing over Taiwan.
But Hui, who is currently in Australia after fleeing Hong Kong for his own safety, told The Epoch Times that the Morrison government has "rightly" pointed out the threat Beijing poses to the Indo-Pacific region.
"Being an 'insider,' who has been persecuted by the Chinese regime, [I believe] the chance of China starting a war or conflict in the region is imminent and should not be underestimated," he said.
Hui called on Canberra to "take [the threat of Beijing] seriously, not loosely, and take precautions."
He pointed to Beijing's aggression towards Hong Kong, Taiwan, Xinjiang as an indicator that the Chinese regime shows "no sign of stopping."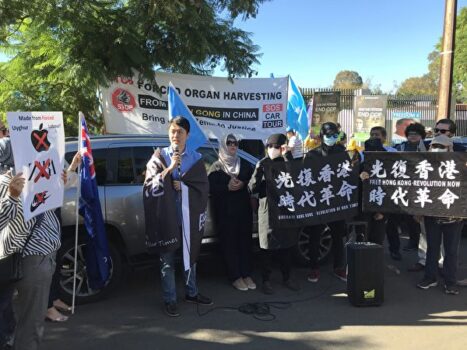 Hui has been a member of Hong Kong's legislature since 2016 but resigned in November last year following the disqualification of four pro-democracy legislators from the body.
He left Hong Kong in December and is hoping to galvanise international support against the CCP's takeover of the city, and to develop a safety net for fleeing Hong Kongers. Hui himself has experienced police brutality and was evicted from the city's legislative body after protesting a law banning insults aimed at the CCP anthem.
The Labor senator made her remarks regarding Morrison at a book launch for journalist Peter Hartcher's "Red Zone: China's Challenge."
She acknowledged the threat of the CCP, saying its recent aggressions in the region and the South China Sea demonstrated it was focused on its own "survival" in the face of global pressure from like-minded liberal democratic nations.
Wong said that the U.S. Biden-Harris administration was sticking to a policy of "strategic ambiguity" to maintain the status quo around the Taiwan Strait.
"On what basis, therefore, is the Australian government sprinting ahead of that longstanding U.S. position?" she said.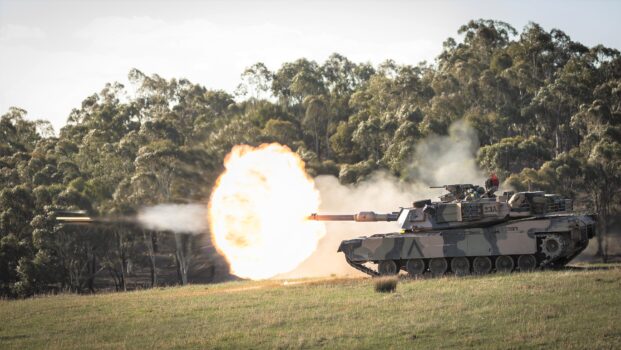 The shadow foreign affairs minister was referring to comments by Defence Minister Peter Dutton, who said conflict over Taiwan could not "be discounted."
Days later, Home Affairs Secretary Mike Pezzullo issued a stern warning for Australia to be strong and prepared while warning that the "drums of war" were beating in the region.
Wong claimed recent discussion around China was "frenzied, afraid, and lacking context."
"This has been made so much worse—by a prime minister who is only interested in any issue to the extent it offers him the political value," she said.
Meanwhile, Chin Jin, chair of the Federation for Democratic China, said that Beijing and Chinese leader Xi Jinping were the ones "beating the drums of war" and were wholly responsible for increased tensions in the Taiwan Strait.
"Australia's warnings about possible war in Taiwan were a cautious response to reality, which may also have a deterrent effect on the CCP military's adventurism," he told The Epoch Times.
"Instead of addressing the real danger and threat of war from Beijing, and criticising Secretary Pezzullo and Defence Minister Dutton, it shows a lack of a true understanding of China and the CCP," he added.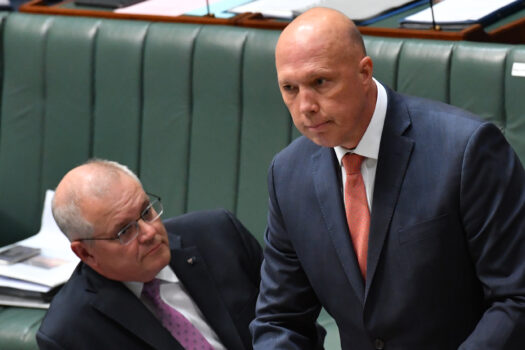 Chin also commended the government for its handling of Australia-China ties, particularly while it weathered a year-long economic coercion campaign in response to calls for an investigation into the origins of COVID-19.
"I have observed the governments under Hawke-Keating, Howard, Rudd-Gillard, Abbot, Turnbull, and now Morrison," he said. "The Morrison government's policy and tactics for responding to Beijing and Xi is the most appropriate and effective."
"The West has always harboured unrealistic illusions and misconceptions about Beijing, and Australia has also followed suit for a long time," he added.
"But since Morrison took office, his government's response to Beijing has been the most effective in my opinion," he said. "He insists on conservatism, Australian values and principles, and understands the true nature of the CCP behind its veil."