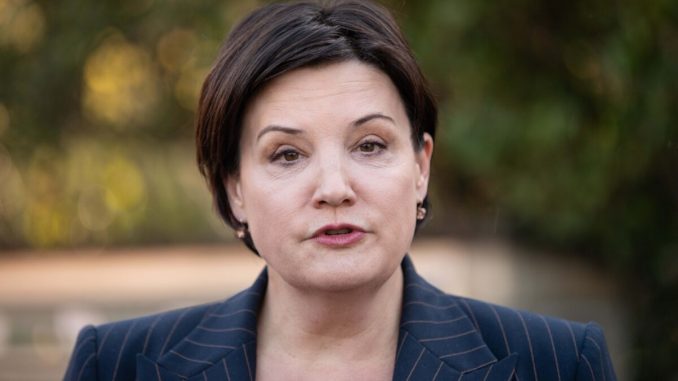 SYDNEY—New South Wales (NSW) Labor Opposition Leader Jodi McKay has downplayed suggestions that she faces a leadership spill after two MPs resigned from her shadow cabinet this week.
This comes after a staffer from the deputy leader's office distributed to the press a "dirt dossier" on NSW Labor's Transport spokesman Chris Minns, who is considered a potential contender for the leadership.
Minns, who previously lost a challenge for the leadership to McKay in 2019, resigned on Tuesday.
"I'm obviously very disappointed by news reports yesterday that a dirt dossier was distributed by the Deputy Leader (Yasmin Catley) of the Labor Party's office," Minns wrote in a statement.
Minns said neither McKay nor Catley had contacted him to discuss "how or why this was done."
"As a result, my position in the Shadow Cabinet is untenable, and I will resign effective immediately," he said, adding that he'll serve his electorate of Kogarah from the backbench.
"The public wants a contest of ideas and a vision to improve the lives of working families, not negative politics," he said.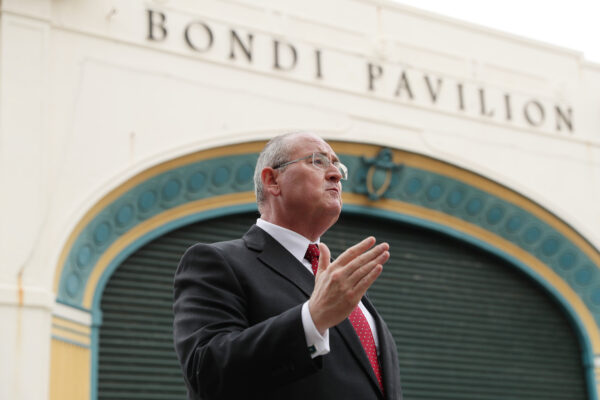 McKay fronted the press, where she denied knowledge of the "dirt dossier." This prompted NSW Labor Treasury spokesman Walt Secord to tender his own resignation as shadow treasurer and shadow minister for the arts.
"I can no longer serve in a Jodi McKay-led Shadow Ministry," Secord wrote in a statement.
Secord noted that he had disagreed with McKay on key policy issues and strategic directions, but despite that, he said he had "been a team player."
"But this morning, the actions of a staff member of the Deputy Labor leader distributing a file on a colleague was completely unacceptable.
"In short, it was absolutely disgusting," he said.
As McKay now reshuffles her shadow cabinet, she has denied any suggestion that she would face a spill this week.
"We want to make sure that we've got the very best people in the shadow cabinet," she told SkyNews.
"Obviously, Chris leaving is a blow, but I respect his decision. As I said, he's a decent person."
The staffer from the deputy leader's office, who McKay said unilaterally decided to distribute the "dirt dossier" to the press gallery, was fired on Tuesday morning. "I had no knowledge," McKay said.
She rejected the idea that a colleague would challenge her for the leadership, which comes after the party that brands itself as being for "working families" lost a byelection in the blue-collar Upper Hunter electorate.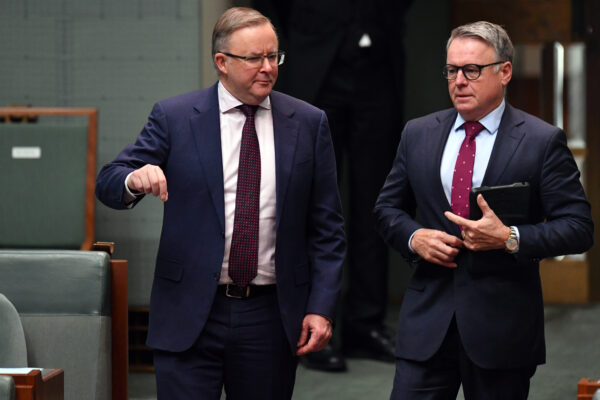 The loss of the Upper Hunter byelection sent shockwaves through the Labor party and prompted national Labor MP Joel Fitzgibbon to decry that Labor's primary vote had "collapsed to existential levels."
He said Labor's brand as the blue-collar party was in jeopardy and threatened to quit the left-wing party, concerned that voters did not trust the party to protect blue-collar or mining jobs as it focussed on inner-city progressives.
Fitzgibbon, whose electorate shares similar characteristics to the Upper Hunter, resigned from the national shadow cabinet halfway through last year's term due to having opposing views on climate change.
Prime Minister Scott Morrison held similar views, saying Labor had lost touch with blue-collar workers.
In response, Labor's national Opposition Leader Albanese downplayed the loss, saying the Upper Hunter had been a Nationals seat for over 90 years.
Albanese also pointed to the popularity of independent candidates and minor parties at the Upper Hunter byelection.
"Let's get some perspective here. There's been a lot of very short-sighted analysis—ahistorical analysis—behind this byelection," he said.
When asked if he was losing the blue-collar base, Albanese said: "The evidence is there that that's not the case."
McKay also believes she retains the support of her colleagues, despite the two of her shadow cabinet ministers resigning. "We just need to get on with holding [NSW Premier] Gladys Berejiklian to account," McKay said.