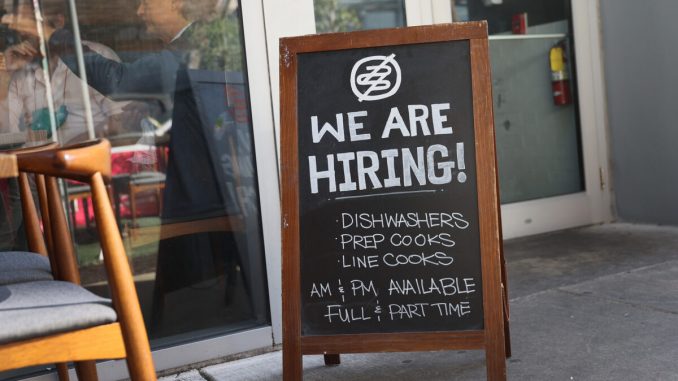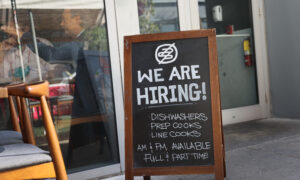 Florida officials on Monday announced an end to the $300 weekly federal pandemic unemployment compensation top-up, making the Sunshine State the 23rd to opt out of the jobless boost in a bid to encourage people to get back to work amid a labor shortage and booming economy.
The Florida Department of Economic Opportunity (DEO), the state's employment agency, made the announcement in a release, with people no longer eligible to receive the $300 weekly supplemental Federal Pandemic Unemployment Compensation (FPUC) payment starting June 27.
While Florida is ending the $300 supplement, it is maintaining its participation in other federal unemployment programs—Pandemic Unemployment Assistance (PUA), Pandemic Emergency Unemployment Compensation (PEUC), and Mixed Earners Unemployment Compensation (MEUC)—which expire in September. An early end may be in store for Florida's participation in these programs, too, the employment agency suggested, as officials "carefully" monitor job posting and industry hiring trends.
The decision to withdraw from the jobless boost was in part prompted by April labor market data, which showed that total private-sector employment in Florida increased by 18,800 jobs and nearly half a million job postings available in the state for job seekers.
"Florida's economy has bounced back tremendously with over 460,000 jobs available throughout our state and the strongest economic conditions in the nation," Dane Eagle, DEO secretary, said in a statement. "Florida's employers are also seeing employment growth, as more Floridians, including some who completely left the workforce, are now eagerly reentering the workforce."
"Transitioning away from this benefit will help meet the demands of small and large businesses who are ready to hire and expand their workforce," Eagle added.
Florida business leaders have been sounding the alarm on hiring difficulties.
"Even though our industry is open for business, we are facing a dire labor shortage," Florida Restaurant and Lodging Association President and CEO, Carol Dover, said in a statement.
"Strong demand, coupled with this staffing shortage, has left many businesses forced to limit operating days and hours in addition to reducing capacity in both food service and lodging," Dover added. "Ending the supplemental $300 FPUC payment will help the industry regain pre-COVID levels."
With the move, Florida joins 22 other Republican-led states in dropping the $300 weekly federal jobless benefit boost sometime this summer—all in a bid to encourage employment amid sky-high levels of job openings and business hiring woes.
Alabama, Alaska, Arizona, Arkansas, Florida, Georgia, Idaho, Indiana, Iowa, Mississippi, Missouri, Montana, New Hampshire, North Dakota, Ohio, Oklahoma, South Carolina, South Dakota, Tennessee, Texas, Utah, West Virginia, and Wyoming all plan to end the $300 boost, while 19 of the states also plan to opt out of the other federal unemployment benefit programs.
The degree to which the federal weekly unemployment boost is creating a disincentive for people to take jobs has become a matter of heated debate, with business groups and Republican leaders arguing it is having a substantial impact, while members of the Biden administration—including President Joe Biden and Treasury Secretary Janet Yellen—argue it is negligible.