John Cena, a star in the newest "Fast & Furious" movie, published a video apologizing in Chinese, hours after Chinese state-run media criticized him for calling Taiwan a country.
"I'm really, really sorry! You must understand that I love and respect China and Chinese people," Cena said in Mandarin in a video posted on Chinese social media platform Weibo on May 25.
He said after being criticized, he was asked by many people to say sorry to the Chinese people using Mandarin, because "I made a mistake in one interview."
"Taiwan is the first country [in the world] that will screen Fast & Furious 9 (F9)," Cena said on May 8 when he was interviewed by Taiwanese TVBS.
On May 24, the Chinese state-run tabloid Global Times posted a screenshot of the interview on Weibo and asserted that self-ruled Taiwan is a province of China.
Taiwan is a de facto independent country, with its own military, democratically-elected government, and constitution. But the Chinese regime claims the island as its own and has threatened to unify it by force in recent years, also utilizing psychological warfare tactics.
"China's threats to invade Taiwan greatly undermine security across the Indo-Pacific region," Rep. Ken Buck (R-Colo.) told The Epoch Times in reaction to Cena's apology. "Americans should recognize Taiwan's autonomy instead of bowing to a country that has blatant disregard for international law and order."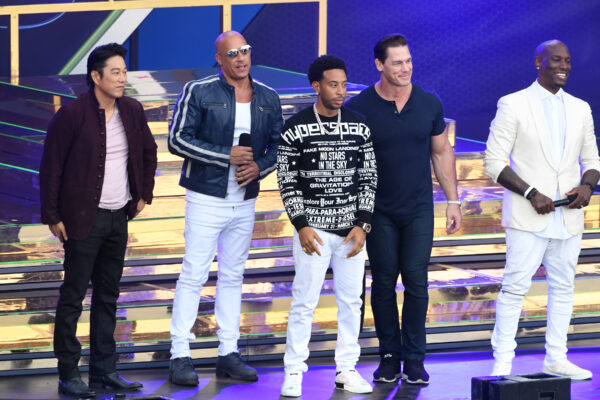 Apology
Cena offered an apology on May 25, but didn't mention Taiwan or discuss the details of his "mistake."
"I must say now that I did a lot of interviews for F9 … I'm very, very sorry for my mistake," Cena said. "I must say now, [it's] very, very, very, very, very important that I love and respect China and Chinese people."
Cena repeated the same sentence twice without mentioning Taiwan.
Cena's apology wasn't approved by some of his Chinese fans, who asked him to say "Taiwan is part of China," and commented that "you have to choose only one between the Chinese market and the Taiwan provincial market," "I don't accept your apology."
The latest "Fast & Furious" movie premiered in China on May 21 and earned $59.1 million on its opening day, with nearly $136 million over the weekend.
The movie was planned to release in Taiwan—where the movie's director Justin Lin was born—on May 19, but was canceled due to the COVID-19 pandemic, according to Taiwanese media.
However, Vin Diesel, another F9 star actor, told another story.
Diesel told Chinese fans in English at the F9 China press conference on May 18: "Early this year, we asked our studio to do something that they have never done before. We asked the studio to open Fast & Furious 9 in China first … That is our way to say 'Thank You, China' for always being a part of the family."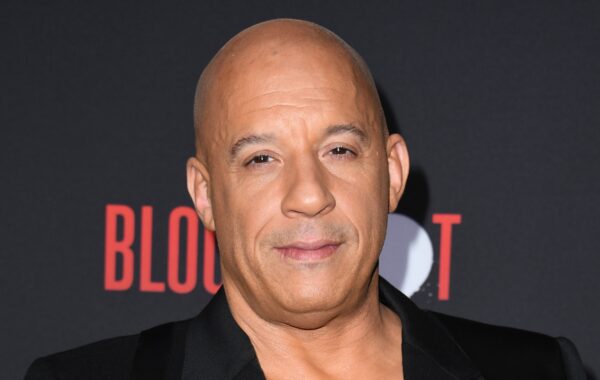 Hollywood in China
China has the world's largest movie market, but it isn't open to all movies. Any movie that wants to be released in China must pass strict censorship rules from the communist regime.
The rules require the movie's story, footage, music, actors, and directors not to oppose the CCP's propaganda system.
The best picture winner of the 93rd Academy Awards, Nomadland, was censored in China because the movie's Chinese-born director Chloé Zhao told Filmmaker magazine in 2013 that her home country was "a place where there are lies everywhere" when she was growing up.
Hollywood film producer Chris Fenton wrote in his book "Feeding the Dragon: Inside the Trillion Dollar Dilemma Facing Hollywood, the NBA, & American Business" that the end of the 2013 movie World War Z included scenes that promote communist China out of concern the movie wouldn't pass the Chinese regime's censorship rules.
But despite Fenton's expectation, World War Z wasn't allowed to be released in China even after the distributor Paramount removed all China-related clips. It may be because the original story that the movie is based on is a 2006 zombie novel where a plague from China causes a global pandemic.
Pen America published a report in August 2020 titled "Made in Hollywood, Censored in Beijing." James Tager, the lead author, wrote: "The influence of Chinese [regime's] censorship has seeped into the U.S. filmmaking industry, imposing a threat to the kinds of films that can be made and the stories that can be told."
Eva Fu contributed to this report.