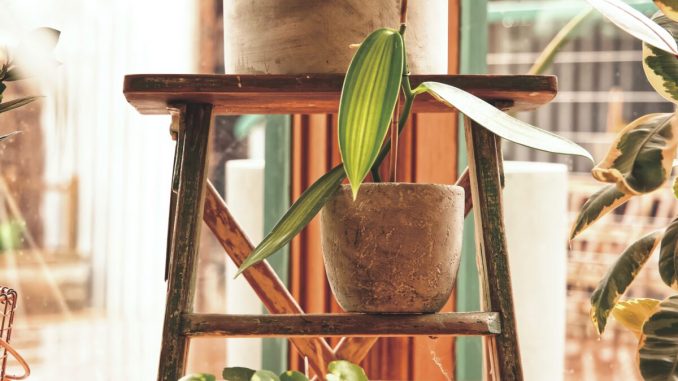 Somewhere in your home, there might be a furniture item that you have always wanted to get rid of. And as spring has arrived and we are in the midst of spring cleaning perhaps this is the time. And yet, as you wonder how to toss or what recycling fees are for old furniture you come to realize it can become a hassle. There is a way to upcycle your furniture, and that is by using it for your garden.
There are many beautiful and creative ways to reuse old furniture and incorporate it into your garden. Many of these items can include an old bedside table or shelf that may no longer suit the theme and comfort of your home. So instead of wondering what the process is to toss it why not reconsider tossing and recycle it to spruce up your garden.
While many projects take long and undivided attention, many of these are easy, simple, and fun. So here is a list of furniture you re-use to source up your garden.
Desks, Dressers, Bathtubs, Pianos, and even the Kitchen Sink!
If you have an old dresser that you've been wanting to get rid of. This is the time where you can go out and buy a new dresser and use your old one as a planter. When it comes to using it as a planter you do not really need much. By repainting the dresser and then opening all the drawers at different lengths, you can space out your chosen plants into the drawers.
While this may seem similar to the dresser the desk planter is smaller. This can be repurposed for smaller flowers and succulents. You can also decorate it with old office supplies to give it a vintage outdoor office look.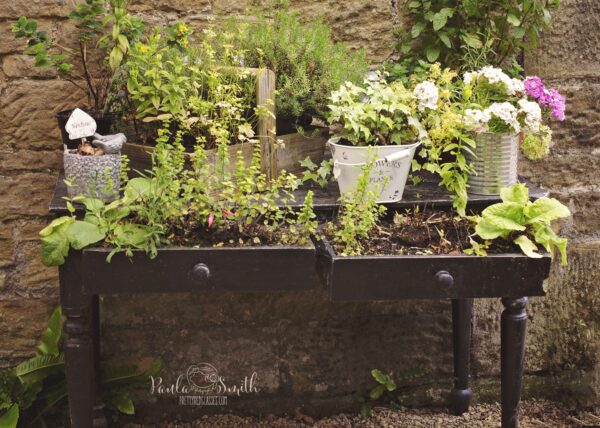 The Piano Planter While it is always sad to see a piano breakdown, you can always use it to bring a more unique look to your garden. By repainting it and cleaning it up you can add a shelf to have the pots be elevated and have a spot to sit in. After finishing the project it can give your garden a vintage and elegant look.
A bathtub can easily be reused as a pond for any aquatic plants you have or want to introduce into your garden. While this takes a bit more work (like buying a filter and plugging and broken holes) this can introduce a whole new look into your garden. As well as introduce various other plants that can live a long time being moist and maintained differently.
A bathroom sink can bring a unique, vintage look onto any garden. This can also be a similar use as the bathtub pond. With the smaller size, you can use any small vibrant flowers that can add a pop of color to your garden. A sink can also add a whimsical look to any location.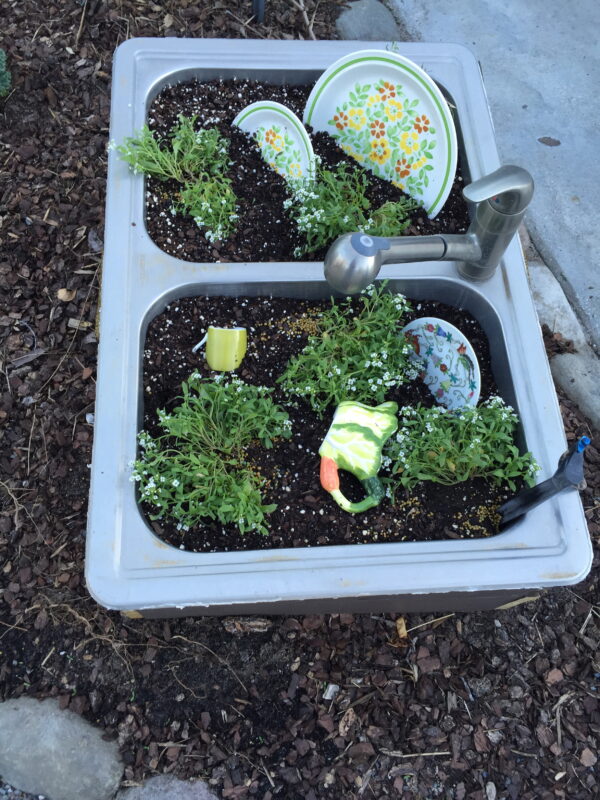 Use your creativity, and just about anything can be used as a planter! Here are a few more ideas
Chandelier Flower Planter: When remodeling your home you can use an old chandelier as a hanging planter. While you may need a few items like terracotta pots and waterproof glue, you can attach any small plants onto a chandelier. Once dry and attached you can hang this outdoors and make a wonderful elevated hanging planter.
Table Container: By reusing an old desk or table you can create an elevated garden. With how shallow a table can be you can easily begin to grow various vegetables and greens. While it takes quite a bit of direction to create once it is done you can grow various types of lettuce and herbs.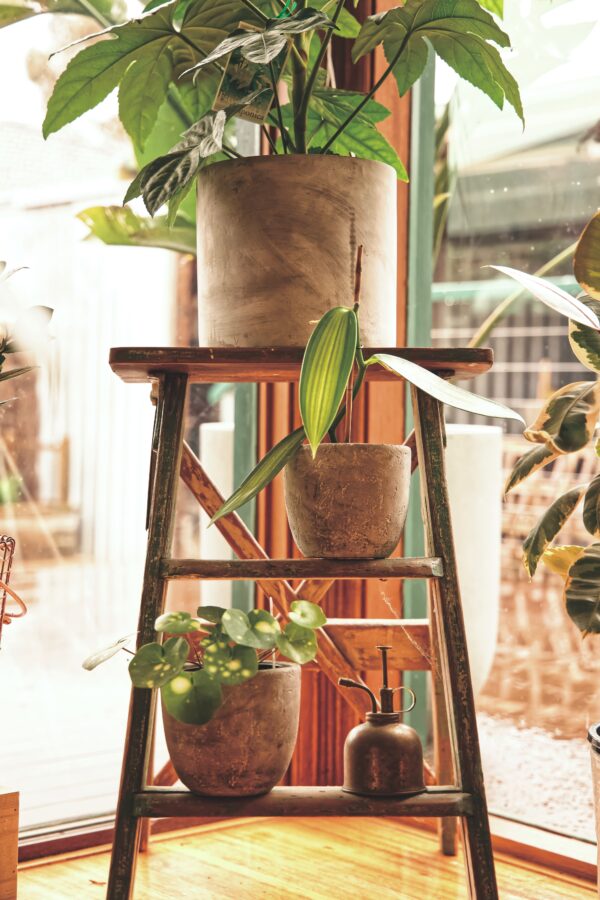 Ladder/Stepping Stool: If you have various potted plants that have no need for replanting, you can use an old ladder or stepping stool for decoration. You can use each step and level them out to decorate your garden by placing and sorting them into different levels and locations. A great way to place plants that need more lighting onto the higher ground.
Grill: After enjoying many BBQ's you are eventually going to need a new one. You can then use your old one as a flower bed. You can spray-paint your grill in your desired color of choice and then add potting soil to create a flower bed. You can then add it onto your deck to add some life and a pop of color.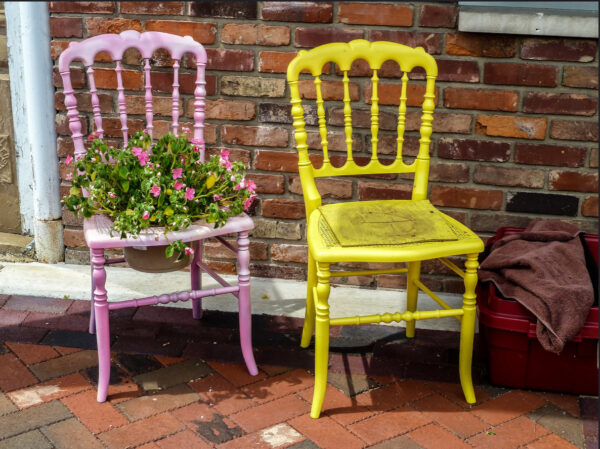 The Broken Chair Planter: Chairs tend to wear and tear, which is a great excuse to buy a whole new chair set for your dining room. After you can use these old chairs for planters and make a succulent garden. You can then stick this chair in between your garden, giving a wonderful focal point from flower to succulents.
While some of these projects may seem more time-consuming than others, you can not deny the wonderful and unique look it gives off as part of your garden. While there were many items not named here, use your own creativity and judgment when upcycling furniture. With the items available in your home, you will be able to make something unique to you and your garden.
Iztel Perez is a recent college grad, living in California, with a love for reading, writing, and hiking.