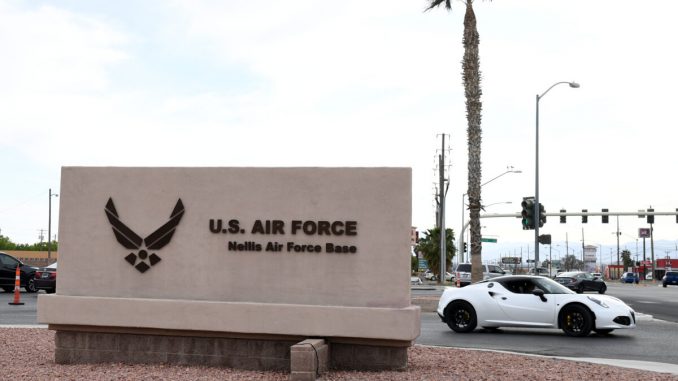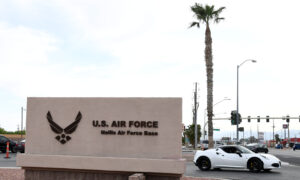 An aircraft operated by a military contractor has crashed after takeoff from Las Vagas's Nellis Air Force Base, according to officials.
The air force base said in a statement that the crash occurred at approximately 2:30 p.m. on Monday outside the southern edge of the base. The pilot of the plane has since been reported dead. No other people were on board the plane. Authorities did not say whether the crash had resulted in injuries of people on the ground.
The Clark County Fire Department told local media that it is still unclear whether the pilot had died in or after the crash. Multiple federal and local first responders were at the scene and the National Transportation Safety Board is investigating the incident.
The aircraft was owned and operated by Draken US, a Florida-based company contracted to provide adversary air support to Nellis Air Force Base, the statement said.
"Draken has received news of a downed aircraft out of Nellis AFB and the tragic loss of one of our pilots. Our thoughts and prayers go out to the people and families affected by this event," Draken US said in a statement.
"We are doing everything in our power to assist them in this time of need, and we are working closely with federal, state and local authorities. Draken US is also cooperating with investigating agencies to determine what led to this tragic accident."
This story is breaking. Please check back for updates.